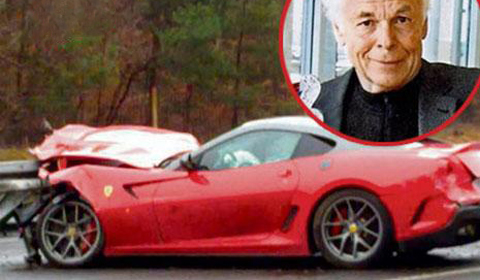 British radio DJ Chris Evans damaged his Ferrari 599 GTO back in January, but another Ferrari 599 GTO crashed on the German Autobahn over the past few days..
Peter Stoll, Honorary Consul of El Salvador living in Germany, was trying to overtake another car on the A66 near Hanau, just east of Frankfurt. While driving 130km/h, Stoll went to far to the left, the tires dropped off the road causing the GTO to hit the guard rail. The driver escaped without injuries.
Despite the damage worth €330,000, Stoll wants to have his car repaired. In the mean time, he will use his Maserati.
[Via Bild.de]