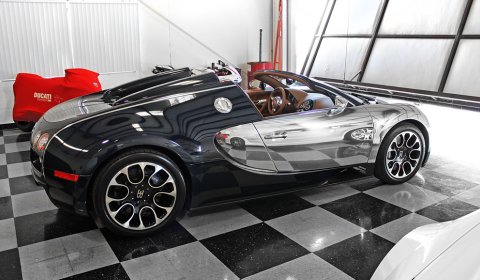 Our photo of today is this wonderful Bugatti Veyron Grand Sport parked in a garage together with two motorcycles. The Veyron Grand Sport is the convertible version in the Bugatti Veyron line-up.
The Grand Sport is powered by the same 16-cylinder quad-turbo engine. That generates 1,001bhp together with 1,250Nm of torque. With a closed roof you'll be able to reach a top speed of 407km/h, without roof it will be 'only' 360km/h.
Hi-res version can be found here.