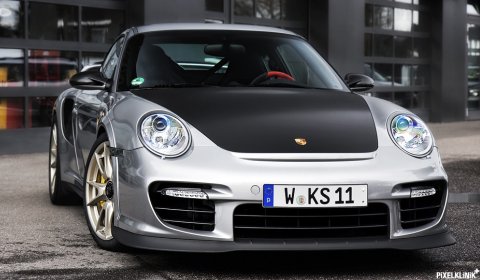 Our photo of the day on valentines day shows us this 2011 Porsche 911 GT2 RS. This photo was taken on February 13, 2011 using a Canon EOS 40D by Pixelklinik aka Christian. The Porsche GT2 RS was sleeping in front of the Meilenwerk Düsseldorf, Germany.
The Porsche 911 GT2 RS power has been enhanced by 90hp compared to the 911 GT2. The 3.6 liter six-cylinder boxer engine boosted by two turbochargers offers 620hp and accelerates the sports car from zero to 100 km/h in 3.5 seconds.
Check out the Pixelklinik's Flickr photostream for more pictures or our 2011 Porsche 911 GT2 RS photo forum thread.