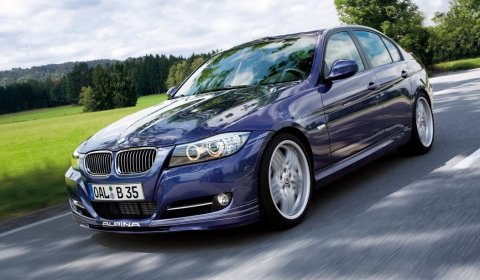 The latest information concering the Geneva Motor Show is the release of the BMW Alpina B35 Bi-Turbo Allroad. The Germans always showcase their latest vehicles at the Swiss car show. This year it will not be any different.
If we look closely at the name of the vehicle, the B35 Bi-Turbo Allroad will be based on a 3 Series BMW outfitted with a twin turbocharged engine and four-wheel drive. Quite similar to the B3 S BiTurbo we drove last Summer. Next to this setup we expect that they will include an Alpina body kit, rims, interior refinements and an automatic transmission.
Alpina will reveal the new vehicle at the Geneva Motor Show starting on the first of March, so stay tuned for more.