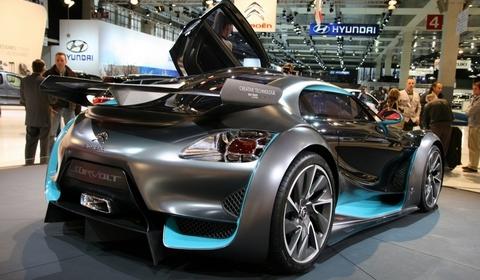 Besides the WRC converted race cars and the GT shown in Paris, Citroën doesn't really offer any sports car, but that will change in the near future. The French manufacturer brought its Survolt to Brussels to show their intention to create a enviromental friendly sports car.
Citroën is taking the possiblity of creating this car for production seriously and there is a big change it will be hitting dealerships by 2012.
The Survolt is powered by two electro-engines which create together a total power output of 300bhp. A sprint from standstill to 100km/h (62mph) is done in just five seconds. The top speed is 260km/h (162mph).
When the batteries are fully charged you'll be able to drive 200km (125 miles) at an average speed. After that distance the car will need to charge its batteries for at least two hours.