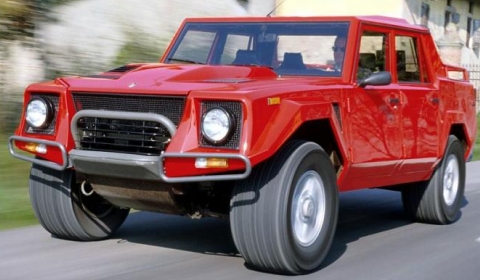 According to Auto Express, Lamborghini is planning the release of a brand new SUV, following the monstrous LM002. Insiders have stated to the British magazine that the Italian firm is currently developing a high-performance SUV, based on the same platform as the Audi Q5 and upcoming Porsche Cajun SUV.
The new SUV – dubbed LM00X – is more likely to get the new 4.0 liter twin-turbo V8 that will debut in the Audi S7 next year. The basis will be the three-door layout, although the LM00X's styling will be inspired by the brand's supercars. So it is instantly recognisable as a member of the Lamborghini family.
Expect that the Italian car maker will use carbon fiber as their main material to save weight. Tweaks are expected to include a unique suspension, high performance brakes and exclusive dampers
The LM00X is set to cost well over £ 100,000 when it goes on sale in 2012. If you ask us it will be an unique vehicle without any direct competitor, so stay tuned for more in the upcoming months.