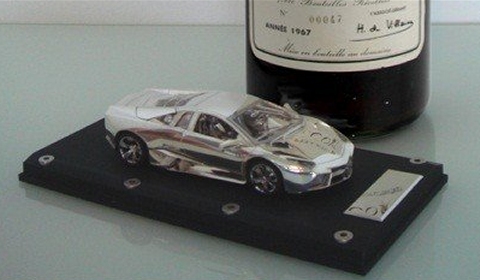 Ever wondered what could be the most luxurious toy for a petrolhead. Perhaps this 1/43 scale model Lamborghini in gold and platinum. The example we came across via Luxist.com is a Lambo Reventon.
The headlights are diamonds and the tail lights are rubies. Prices start at about 25,000 euros in silver, and go way up from there. Gold models start at 55,000 euros, while the platinum version starts at 88,000 euros.
Of course, you kids will have the most appropriate toy they could have wished for! In true style while you are sitting in front of your fireplace drinking a glass wine and enjoying the happiness of your kid with his new toy.