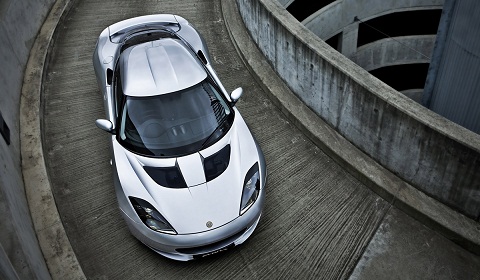 Ahead of the official debut the first details of two new Lotus sports cars have leaked into the world. The information includes the release of the Lotus Evora S and Evora Auto at the Paris Motor Show, starting at the end of September. The info was accidentally revealed via an e-mail from the group PR manager from Lotus and send to all media contacts around the world.
The mail includes information about two new cars alongside some "other new car(s)" not yet announced. Quote: "let's maintain the mystery for now!" Furthermore, the PR manager states that he has driven both prototypes and they are "sensational". He continues telling "us" that the S will be ready for media drives almost straight after Paris, in the US this will take place early next year.
Secondly, there is news for all carspotters. Please grap your cameras and head to the Nurburgring. Both prototypes and the Lotus test team are at the Nordschleife tomorrow on for three days executing drive tests.
Lotus is aiming to send out a press release about the Evora S and Evora Auto during the last week of this month. A minimum of three new cars will be displayed at on the 10,000ft² (960m²) stand space in Paris. Shall we guess which cars will be there?
Keep tuned for more information on two new sports cars.