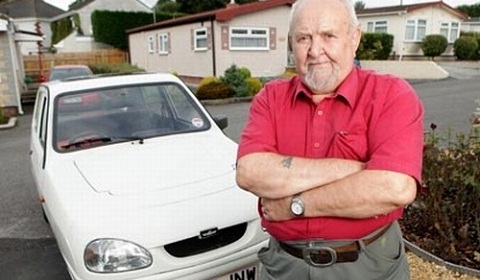 Top Gear and Jeremy Clarkson are once again being blamed for influencing hooligan's behaviour in the South West of England. 78-year-old Barry Cloughton's Reliant Robin has been flipped on its roof twice now, both times within hours of the segment airing.
The first time it happened, only three hours after the episode aired, Barry walked outside to see his car lying on its side, with a scraped door, broken handle and broken mirror. After the show re-aired last Sunday, Barry found the car, on its roof once again, just a few hours after the show. Barry said;
It might all be a laugh for Mr Clarkson but believe me this is not funny for me – I've been vandalized and nearly ended up in hospital. Robin Reliants do flip quite easily and the last thing yobs need is someone showing them how to do it. His schemes are ridiculous, irresponsible and dangerous.
[Via Jalopnik]