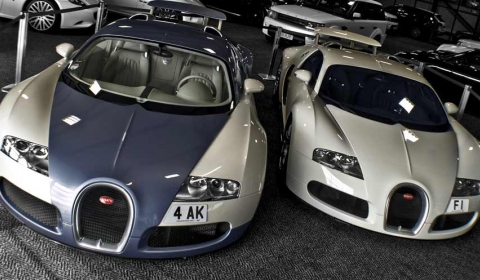 Most of us dream about driving or owning a hypercar and some of us even actually own a Bugatti Veyron. Afzal Kahn from Project Kahn is now the lucky owner of his second Veyron! He commented:
I believe that the Veyron is the ultimate car and taking into consideration the amount that VW spend on building very car this is one of the best investments I have ever made.
The two cars are being exhibited in Project Kahn's showroom in Bradford and a showroom on Park Lane in London where the famous F1 number plate is also displayed.
Afzal has also placed an order for a third new Veyron and expects it to arrive in the next eighteen months perhaps with the idea of displaying it in another new showroom somewhere in the UK.