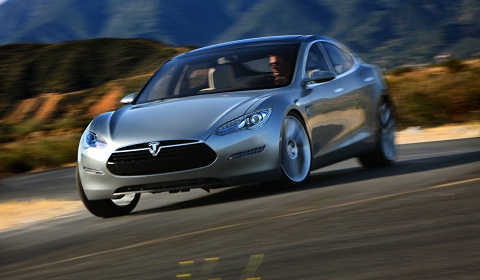 Tesla CEO Elon Musk revealed to potential investors yesterday that the company plans to build three new models in addition to the Model S sedan thats already in the pipeline. All three of these designs will share the Model S platform.
The new cars will be a four-seater convertible, a crossover, and a van. It was also revealed at the meeting that Tesla expects to build 20,000 Model S units per year, with the company crossing the break-even mark at the 10,000 units. Musk wa quoted as saying, "Every nuance of this car has to be perfect" when talking about the quality of the Model S.
Finally, Musk unveiled plans for dealership advances where he talked at length about the fact that the Tesla dealership network will not feature franchised dealers. Instead, Tesla expects to own all its dealerships and premises for the simple reasons of efficiency.
Interesting times for Tesla…
[Via LeftLaneNews]