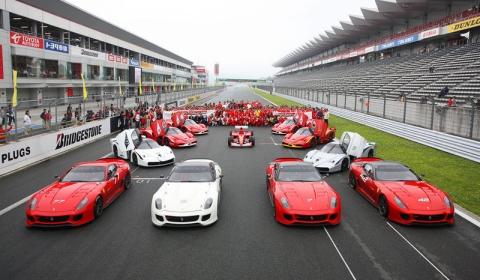 Organized by the Japanse branch of the Italian car brand a total of 600 Ferraris gathered near mount Fuji. The Ferrari Festival of Japan showcased an interesting line-up of vehicle such as the F399 Formula One car from 1999, four 599XXs and six FXXs, but also F40's and F50's.
The event also featured a competition between Challenge versions of the 348, 355, 360 and F430 for the Ferrari Trophy of Japan as well as the Japanese debut of the 599 GTO and the 458 Italia.
Small series of pictures has been unveiled.
[Via Luxist]