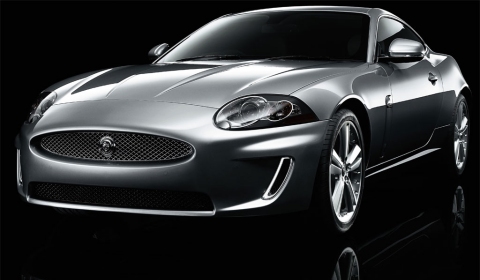 To commemorate their 75th Anniversary and their return to Le Mans, Jaguar Australia have announced a limited run of ten 75th Anniversary XK's. The cars will be sold to the Australian market and will feature a number of distinguishing features.
Power will come from the standard 5.0 liter AJ-V8 Gen III engine, producing 380bhp and 515Nm of torque. Only three colours will be on the options list; Indigo Blue, Ultimate Black and Liquid Silver. 20 inch Kalimnos alloy wheels, chrome finish to the side Power Vents and chrome Tailpipe Finishers also differentiate this car.
Inside, the cars will benefit from Bright Finish Pedals, exclusive badges, a soft grain leather interior with contrast stitching and 16-way heated and cooled seats with memory. As far as audio is concerned, the 75th anniversary will be specced with a Bowers & Wilkins 525-watt system with Dolby ProLogicII Surround Sound, three-channel stereo with unique amplifier, Kevlar mid-range speakers and specially designed aluminum tweeters.
The Jaguar XK Coupe 75th Anniversary Edition will arrive in Australian showrooms later this month with a price tag of $ 193,500.