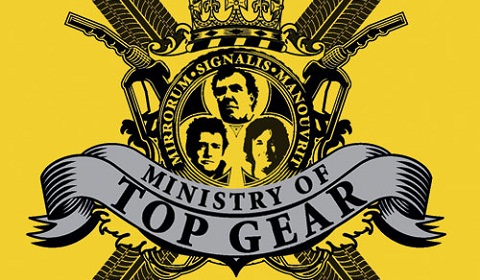 Alongside news of the new series, we also have news of a new Top Gear alternative Highway Code! Modelled on the historic official British Highway Code, the guys have made a few additions. To start with, it's pointed out, "Follow this and fail your driving test!"
From here onwards, Clarkson and co. offer a basic summary of the "rules for the modern motorist". A few examples:
Get into the car. Do this BEFORE moving off. Trust us, we've tried the other way and it ruins your shoes, trousers and face.
Switch on the car. Again, it seems quite basic but many people forget. It's worth bearing in mind that forgetting to switch on the engine at the start of a journey can add up to FIVE hours to a journey that would otherwise take 20 minutes, so think on.
Make sure you are sitting in the driving seat and facing the front. You'd be amazed how many people in foreign countries insist on sitting on the PASSENGER side of the car – the bloody idiots. They drive on the WRONG side of the road, too.
The book can be bought from Amazon amongst other retailers.
[Via TheSun]