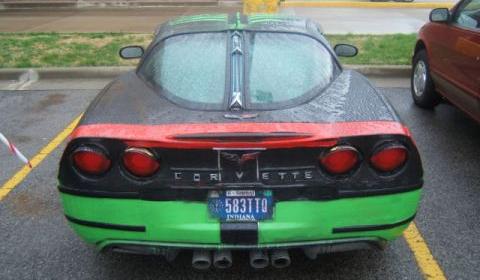 One overkill isn't the other. About some we can have our doubts between an absolute overkill or just something special. This Corvette definitely belongs in the first category.
The owner is clearly a fan of dragons and gave his Corvette ZO6 the looks of one, well, at least he tried to.
The only way it can become just a little bit cool again is by seeing flames when flooring the gas pedal.
For us this is a true overkill, right?
[Via L4P]