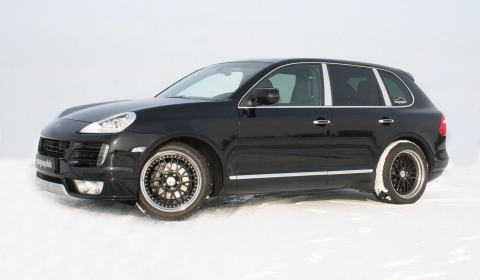 The German tuner has unveiled a new package for the current Porsche Cayenne Diesel. The package is not mend for the newly introduced Cayenne series! The complete kit includes a rear valence along with sports exhaust, heat shield and end pipes, all for € 2,495. The exhaust systems are produced in England by Cargraphic's own manufacturers.
Thanks to an upgrade via software, the engine power soars to 286hp (213kW) and the top speed rises to 221km/h (133mph). In terms of torque – now up to 630Nm (465lb-ft) – the diesel model is now getting close to the Turbo Cayenne, with its 700Nm. The standard package delivers 237hp (176kW) and 550Nm (406lb-ft) of torque.
The price of the software performance upgrade runs to € 995.