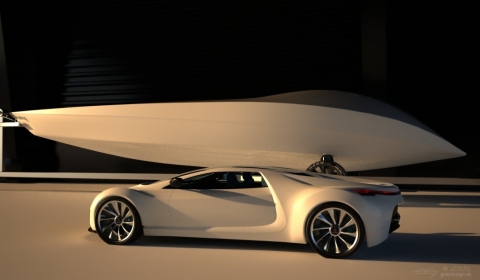 The union of Saab and Spyker finalized over the past weeks has presented Eduard Gray – a Dutch/English Industrial designer working in Trollhättan – with an unique opportunity to create a design that takes the best of each brand and combine both their qualities into one single concept. Eduard says:
Spyker lends us its supercar chassis with a mid-mounted engine and low down aerodynamics while Saab contributes with the style, character and engineering, making for a design that is as pleasing to look at as it is to drive.

When the purchase of Saab finally went through it was a great relief for all those in Trollhättan who have connections to this great brand. This design, the "Saab Spyker 9+ Tribute" is just a quick expression of my optimism for the future of the brand.
We made a gallery of all pictures available. You can check it out below. Feel free to share your opinion about the concept in the comment box below.