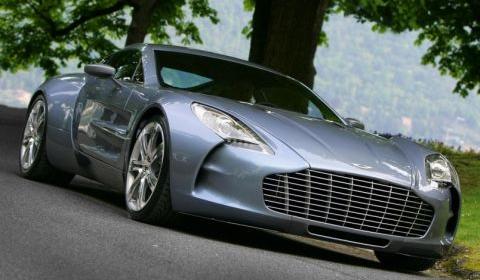 Limited editions of supercars mostly become collector's items as the manufacturer only produces 20 or less of them. Aston Martin presented last year their One-77, their 1 million euro supercar limited to 77 cars! That was good news for Aston Martin fans and collectors. Untill a Middle Eastern buyer showed up and decided to buy 10 cars for him and his family!
Our source reported that the sheikh's damand was turned down. When then he wrote out a cheque of about 17 million euro Aston Martin changed its mind. The One-77's will be delivered by September this year!
As if that isn't enough yet there's another story. Aston Martin also got the request for two One-77's. This time the buyer wants one to drive and one to hang on the wall as a piece of art.
We believe this is just crazy, isn't it?
[Via Bornrich]