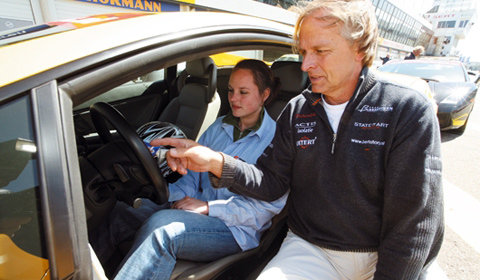 This may sound odd and in most countries driving is restricted until people reach the age of 16 or 18 but not in the Netherlands! On Sunday the 21th of February Dutch company Bleekemolens Race Planet offers a driving course for kids from 10 years old. The course is not limited to smaller size or low powered cars but parents are allowed to let their kids drive their own car on the former F1 track at Zandvoort, The Netherlands.
Michael Bleekemolen will instruct the kids during their day at the track. This Dutch race driver is convinced that bringing kids in contact with driving on an early age will create a sense of alertness, safety and traffic insights that they will benefit from for years to come. The course costs 95 euros for the day and includes three sessions in their parents car on the track. Additionally an instruction car with instructor can be booked. During the day a strict speed limit of 60km/h will be enforced at the track to keep things under control.
We like to know what you think, should this be encouraged or should kids wait to turn 16 or 18 to get their driving lessons?