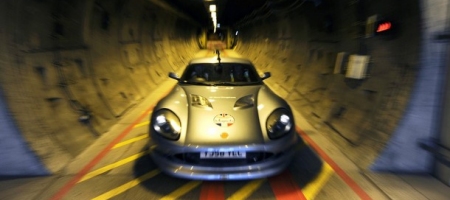 Former F1 World champion John Surtees is first person in the world to drive an electric sports car through the Channel Tunnel. Surtees, only one who has become world champion on two wheels and four, made the journey today as part of the 37th annual Beaujolais Burlington Run, in celebration of the 15th anniversary of the opening of the Tunnel.
Surtees took a Ginetta G50 EV electric sports car at Eurotunnel's Folkestone terminal and drove it through the 31 mile long Service Tunnel to France. This is the first time in the 15 year history of the Channel Tunnel that a production sports car has been driven through the Service Tunnel.
We are wondering at what the speed he was travelling through the tunnel. I think their are enough people out there capable of breaking this record 'Who is the fastest through the Channel Tunnel?'. Oh yes, and next time please take a car with a decent petrol engine that has the ability to scare people passing by in both train tunnels.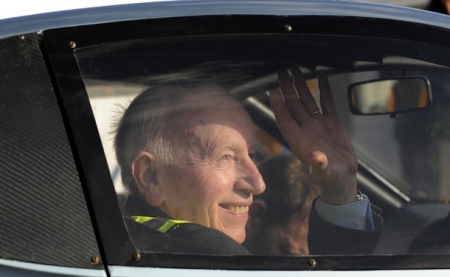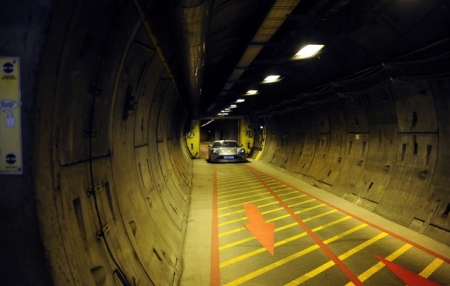 By the wayt, this would have been a great challenge for Top Gear! What is the fastest way to reach France? By car, boat or plane?
[Photos via Daylife]