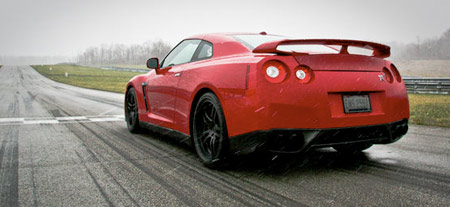 The Nissan GT-R is probably one of the most popular sports cars in his class due to its looks and performance. For tuning companies the GT-R seems to a gold mine. One after the other takes the sports car into their shop. The latest addition to the tuner story is this 700bhp strong GT-R P800 created by Switzer. Just one word: fast!
In the video below you can see that the P800 testing on a Russian motorway. Simply impressive! The 0-62mph (100km/h) sprint is done in just 2,9 seconds, 125mph (200km/h) is reached 5,5 seconds later. After 19,81 seconds the indicator shows 188mph (300km/h).
Turn up the volume and enjoy!
[Via Autoblog.nl]