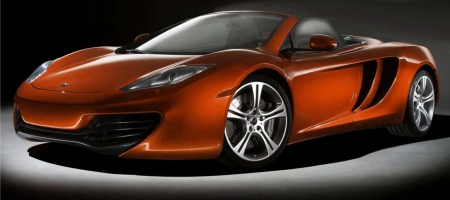 McLaren is building a new factory and Autocar has received the layout plans indicating an assembly area for a 'Webasto RHT Sub Assembly' area. Webasto is a known player in the world of advanced sunroofs and retractable hard-tops (RHT). So it looks like a MP4-12C Spider is heading our way.
The new MP4-12C assemble facility is 18,000 sq-ft in size. The construction has not yet started, which means that the current coupé version will not be produced in a new factory from the start in 2011. Once the new plant is ready McLaren will be able to produce about 4,500 cars a year. In comparison the current facility is able to produce between two and three units a day. The company stated that factory layout has since been superseded and that Webasto is only "one of several potential suppliers".
Autocar sources say the powered, folding hard-top for the MP4 Spider will feature a lightweight construction, probably in alloy but possibly carbon fibre. The setup of the coupé stays as it is including the 3.8-litre twin turbo engine producing 447kW (608hp) and 600Nm of torque.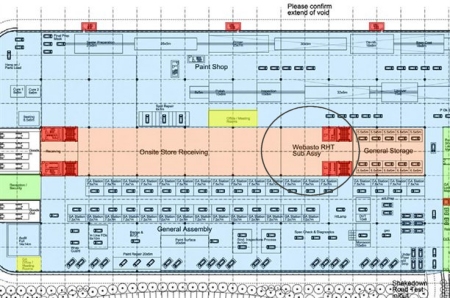 [Render by TeamSpeed.com]