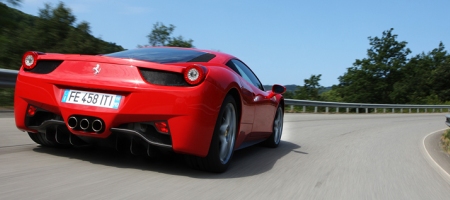 As some of you may know the ageing Ferrari line-up needs an update. The Ferrari 458 Italia is the first car in a line-up of new vehicle leaving the factory in Maranello in the upcoming years. CAR's journalist Ben Pulman had a quick chat with Ferrari CEO Amedeo Felisa and asked him about the new 458 Italia, future plans, new power trains and his thoughts on the McLaren MP4-12C.
Felisa is since 2009 CEO and general manager of Ferrari after he lead the Gran Turismo department from 2001. His answers give some inside into the future of the Italian brand.
What do you think of the new McLaren MP4-12C?
'We like the challenge. It is important to have the competition. But we are not worried about it – our culture is to do our own development.'
What about future variants of the 458 Italia? When will we see the Spider version?
'First we must launch the 458. Then I expect we will see a Spider in early 2011.'
And what about a Scuderia version?
'The Scuderia was a special version, a new concept. For the new 458 there are not yet any plans for a new concept. It is too early.'
The CEO also confirmed to Pulman that although Ferrari recently filed patents covering turbocharged and hybrid powertrains, such applications in supercars are still at least four years away. As such, a successor to the Enzo wouldn't use the technology, though a new supercar was confirmed for 'around 2012'. New cars to replace the 612 Scaglietti and 599 Fiorano are further away, with replacements due between 2012 and 2015.
It is great to see some new Ferrari's coming, but first all let's focus on the new 458 Italia.