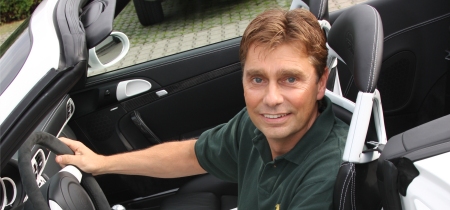 During our visit at TechArt we bumped into TechArt's CEO, Thomas Behringer. After a wonderful afternoon in the GTstreet R Cabriolet we gave him the keys to his supercar for daily commuting while our editor-in-chief asked him some quick questions about his personal philosophy behind the company.
DS: Who is Thomas Behringer?
TB: I founded TechArt in 1987 and I am currently CEO of the company with its headquarters here in Leonberg, Germany. I have a philosophy of creating cars which blend artistic perfection with technologically advanced features. I really want to stay close to the Porsche heritage, because of its unique character.
DS: Is your development also philosophy driven?
TB: Yes, it is! We do everything ourselves and think that individuality is key in the way you develop, produce and sell products. We only develop items that are of any use within the car's setup. It should always be functional.
DS: Ever got a crazy request that wasn't any useful?
TB: Let me think… The craziest request we ever got was a Porsche GT3 we fitted with a Louis Vuitton interior. The main problem was getting the interior fabrics from LV. It became an impossible task. We told the customer and together we came up with a plan. The owner of the car went to a Louis Vutton shop, bought every bag inside the shop and shipped these to us. Each bag was cut apart and the fabrics where used inside the car for head lining, doors, steering wheel, dashboard, seats and center console.
DS: What is your favorite TechArt car?
TB: This one (pointing at the supercar we just returned)… The TechArt GTstreet R Cabriolet. It is the best example of our lifestyle creating cars positioned above a "standard" Porsche mixed with TechArt individuality.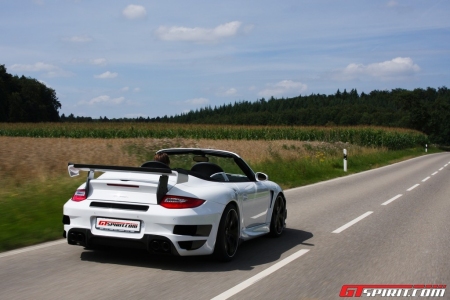 After our final question Herr Behringer rushed home, leaving us with the wonderful noise of a TechArt GTstreet R Cabriolet roaring through the streets of Leonberg.