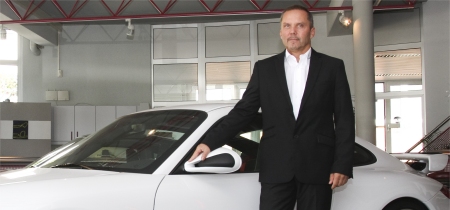 One of the best people you can talk to if you want to know all about TechArt is Richard Helfer, a person with a rich history at the company and the current export sales for the Asian, Russia and Eastern Europe markets. Des interviewed Richard during our visit at TechArt and asked him about the past, current focus and the future plans of the tuner from Leonberg, Germany.
DS: Who is Richard Helfer?
RH: I am Richard Helfer, export sales for Asia, Russia and Eastern Europe. I have a long history within TechArt, all the way back to the time we made mobile phone mounts. I started at Porsche in 1977 and worked for 15 years in the factory. I have also been a race driver in several classes.
DS: Can you give us a short inside into the history of TechArt?
RH: The company officially started in 1987. We did some Porsche tuning and developed mobile phone mounts. Eventually we divided the company into two parts and focussed more on Porsche tuning. The phone mount business was split off. Over the past years we have been recognized as a vehicle manufacturer and premium brand with individualization programs for Porsche cars.
DS: What is the main goal of the organization?
RH: Our main goal is tuning something extraordinary into something unique without leaving the true Porsche character behind. We will keep the underlying shape of any of the cars and try to add value to the vehicles. We will never add dramatic changes to it and use our years of motorsport experience and perfect engineering to achieve this goal.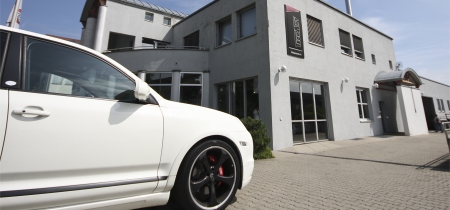 DS: What are your main markets?
RH: The most important markets at this moment are the US, China and Russia. Within these markets we have TechArt partners selling our products and installing our kits.
DS: Are the wins in the Tuner GP important for TechArt?
RH: The Tuner Grand Prix 2009 was a great success for TechArt. We won all three classes with our GTstreet RS, GTstreet R Cabriolet and Cayenne Magnum. The event is the most recognized in our branch. It gives us the chance to compare our cars with competitors and to see the cars on a racing track.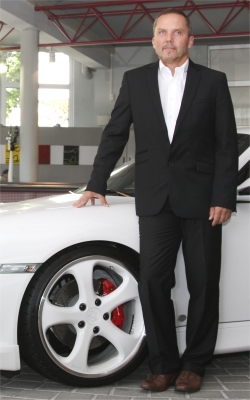 DS: How does the current crisis affect TechArt?
RH: As a global brand you have to react strong to changes in the global market. TechArt has only felt the crisis in certain markets. Especially the UK and US have shown a downfall. We will take our time to react, work on our strategy and create packages fitting the client's current needs.
DS: Can you elaborate on development within TechArt?
RH: Of course. All our development is done in-house. If needed we use external qualified personal for our development process. All TechArt aerodynamic programs are wind tunnel tested and race-track proven. The parts are manufactured in Germany.
DS: Do you have a special client program in which special queries can be addressed?
RH: Yes, up to a certain extent, of course. We will answer queries from clients if they comply with TÜV legislation and fit the car. It is possible for clients to bring their second or third car – not preferably a Porsche – and change parts using our in-house techniques. We have supported different leather interior packages to other cars of existing customers in the past and will continue to do so in the future.
DS: What we will see from TechArt in the future?
RH: First of all the future looks bright. Upcoming kits are the new Cayman (S) and Boxster package (shown below). We just released the Porsche Cayenne Diesel kit and have started on the development of the Panamera package. The Panamera fills the gap between a sports car and the Cayenne. The line-up of parts will be extensive and includes an aerodynamic kit, interior kit, performance kit and decent 22-inch forged wheels. It definitely needs those!
Porsche Boxster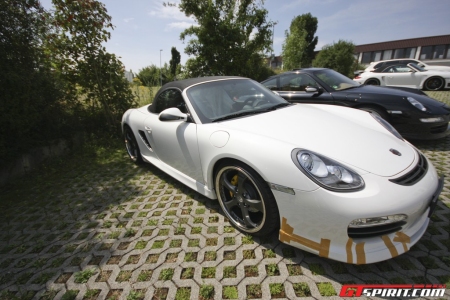 Porsche Cayman S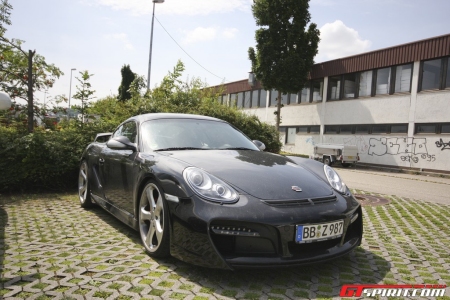 We like to thank Richard Helfer for this interview.