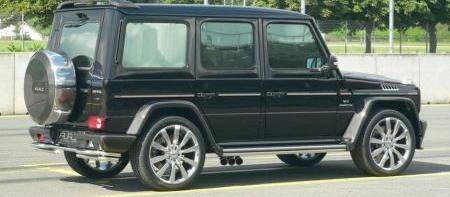 The Mercedes-Benz G-Class is probably one of the most respected off-road cars ever made. AMG versions are exclusive, tuned ones are even more. But this one, a one-off created for the Royal Family of Abu Dhabi, is the most extreme version we have seen. Tuner A.R.T. developed this AS55K Yaas Edition based on a G55 AMG.
The package contains a power upgrade to 620bhp and some special aerodynamic changes including a carbon fibre hood, side mirrors, door handles and spare wheel cover. A.R.T. also installed high-performance perforated carbon brakes.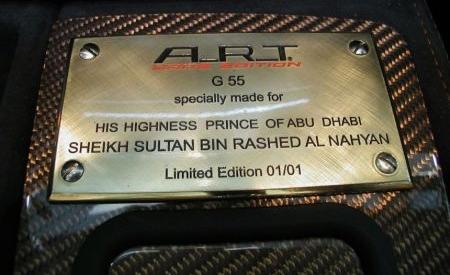 Regarding the interior the Royal Family asked for a multi-function steering wheel covered with carbon fiber and leather finish in gold. The exhaust pipes are chromed and produce a sound that is hard to ignore. Chrome was again applied as the window tint colour. It ensures that outsiders don't see much of the interior, standard for Royal Families.
As finishing touch the vehicle got bi-xenon dual head lights, four xenon upper-beam head lights and four fog lights.
[Via World Car Fans]