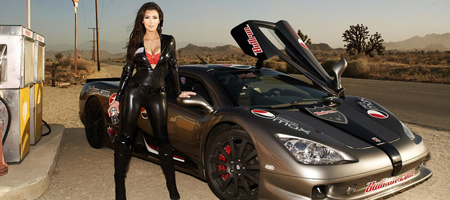 Most people who follow the happenings on our forum will realise that last Friday, 10th July, the 2009 installment of the Bullrun Rally started. This year the rally runs from New York City all the way down to Austin Texas.
This years rally cost the entrants a reasonable $20,000 for 7 days of the best hotels mixed with some of the biggest parties. Included in this years grid were cars such as a matte black Ferrari F430 and an LP560. Show car's included a Novitec F430 and a Koenigsegg CCXR Limited Edition covered with clear carbon fibre and of which none are available in the US.
The starting location was set this year at New York's Gansevoort Hotel. We've collected pictures and videos from the event, enjoy! For more Bullrun news visit our forum.
Thanks to the following photographers:
whskierdude
BullRun 2009
Jorgefloreslaw
CiorraPhotography