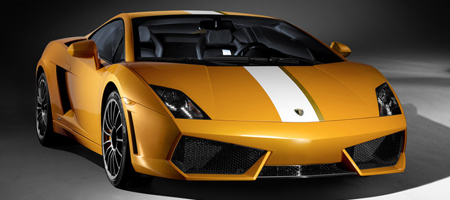 We're hearing rumours that Lamborghini are working on an LP560 special edition that does away with the 4WD system that fitted to all Lamborghini's nowadays. The news comes from posters over at lambopower.com where they think that power could also be reduced to 550bhp in the special edition, making it an LP550-2.
The new version would not be a successor to the SuperLeggera, the previous generation retained it's 4WD system, instead it would be a completely new edition, perhaps based on a legendary Lamborghini figure…
Some of the speculation focus's on the cars roll as a budget car for the brand. The price hike that came with the LP560, a considerable £30,000 (€35,000), could well be the reason for the new car. Recent news that the companies sales are down as much as 30% add fuel to this fire which is the reason we think that this could be the real deal.
The new car would cost 10% less than the LP560 and establish itself at the bottom of the Lamborghini product range. As much as 30kg could be lost by taking out the 4WD system. This would also mean a rough 0-100kph (62mph) figure of just 3.9 seconds.
The last piece of information we have is that the car could receive white stickering, a choice of 8 different colours and the final production figure may be set at just 250 units.
We'll keep you posted when we know more!