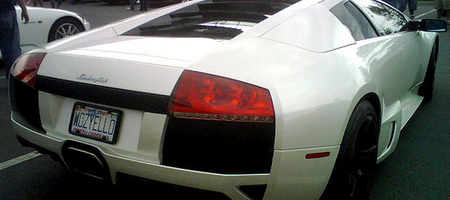 When the owner of an LP640 left the car at a North Carolina luxury car dealership, the last thing he expected to happen was for the car to become a complete write off. Sadly thats what happened when a mechanic took the car out for a joy ride. To cut a long story short, the owner now has a brand new baloon white LP640 complete with hilarious personalised plate.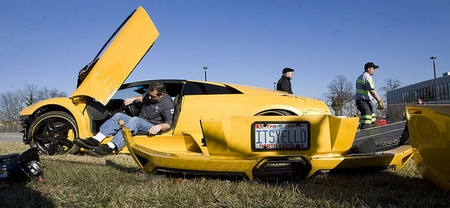 After running through a fence and three cars, the £190,000 supercar was designated a complete write off. After some investigation work, the dealership's insurance agreed to front the money for a new Lambo and the modifications to make the car as close to the one lost as possible.
The personalised plate on the yellow, writen off car, obviously couldn't be used on the new white car so the owner had to get a new one. After some discussion and suggestions from the guys at Lambopower.com, WOZYELLO became the new plate. We love it!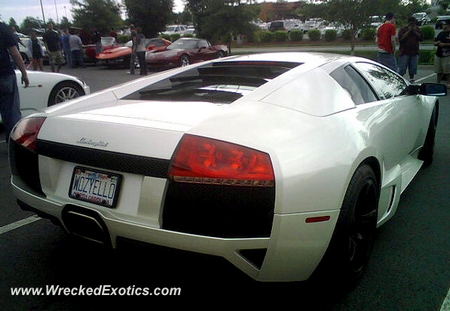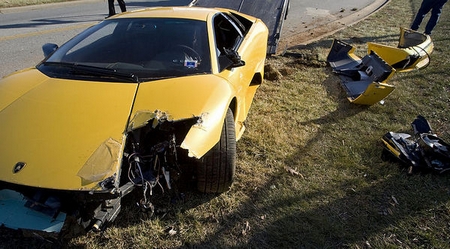 [Pictures WreckedExotics]