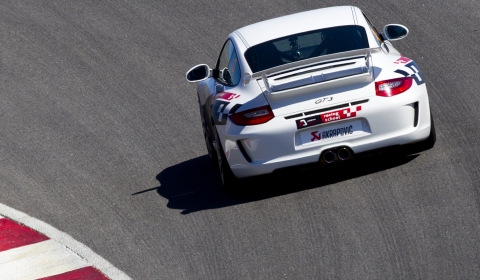 To celebrate the opening of the official Akrapovic Fan Shop, GTspirit and Akrapovic are hosting a give away promotion! The prize is a goodie bag filled with goods from the shop including a cap, t-shirt and sticker set. To win it, you only have to answer the following question:
What is the total performance increase in horsepower (hp) of all available Porsche 911 (997 FL) GT3 3.8 Akrapovic exhaust systems combined?
Make sure you like GTspirit.com and Akrapovic on Facebook, and send us your answer via the contact form below!
You can read all the terms & conditions for participation here!
Sorry our Akrapovic Give Away has ended!