The Geneva Motor Show 2018 still opens its doors daily until the 18th of March but the media days are over and our team has returned home. So for us it is time to recap our highlights and the most spectacular, eye-catching and breathtaking cars on display in Palexpo.
This year the super-exclusive hypercar segment was very well represented with nearly a dozen new ultra high-performance and exclusive new hypercar concepts celebrating their world premiere. At the same time the tuners seem to turned away from the Geneva Motor Show along with some major manufacturers like Cadillac, Chevrolet, Infiniti and Opel. This might have left an empty spot here and there but it is not as worrying as the developments at other major Motor Shows like the recent Detroit Motor Show. Geneva remains the annual center stage for many car manufacturers, large and small, for the foreseeable future.
A few companies clearly benefited from others not attending this year. The Brits in particular upscaled their Geneva presence significantly with a very large Aston Martin presence in Hall 2 and Jaguar Land Rover setting up shop near BMW and Mercedes-Benz with an equally impressive stand.
Photos by David Kaiser
As Volkswagen CEO Matthias Müller put it on the Volkswagen Group Preview Night; the Geneva Motor Show is all about future concepts. Not surprisingly most manufacturers brought one or more concept cars to Geneva showcasing new design languages, technology or both. That we are on the verge of what is probably the biggest revolution in the automotive industry in decades was illustrated by companies like Pal-V which showed the first production flying car that will be on the road and in the air in 2019. The new Jaguar I-Pace promises 500 km full electric reach from 80,000 euro. At the same time the new Mercedes-Benz A-Class sets a new benchmark in terms of connectivity and artificial intelligence and allows car sharing with friends through an App. Exciting and challenging times for car makers for sure!
Geneva Motor Show 2018 New Cars & Highlights
Aston Martin Valkyrie Race Car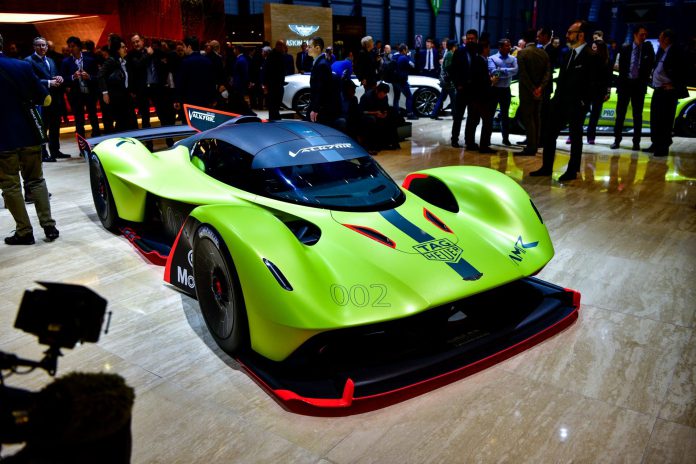 The Aston Martin stand was packed with world- and European premieres like the new AMG-powered Aston Martin Vantage and the new full electric Lagonda luxury saloon concept. But the car that really caught our attention was this Aston Martin Valkyrie Race Car!
Audi A6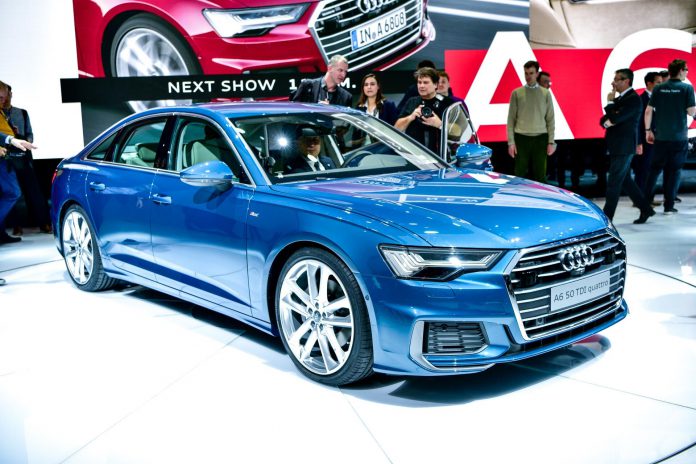 Audi unveiled their new business limousine to the world. The new A6 carries over a lot of technology and styling elements from the new A8 with a fancy new touchscreen dominated interior.
BMW M8 Gran Coupe Concept
One of our favorite concept cars on display in Geneva. We have always been a fan of the BMW 6-Series Gran Coupe and this new M8 Gran Coupe looks like it has everything to be a worthy successor.
Bugatti Chiron Sport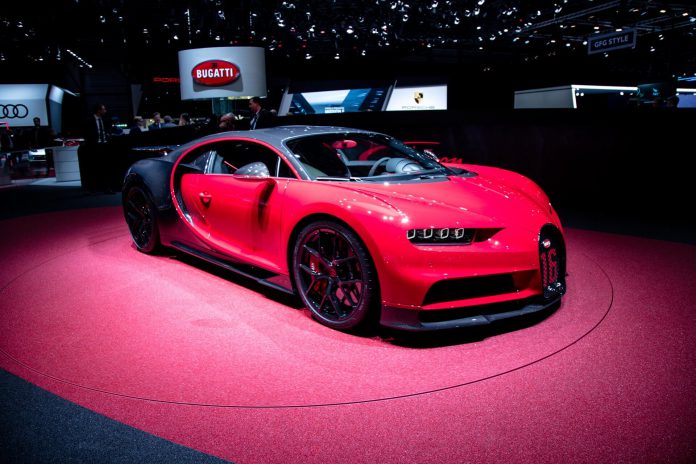 How do you improve a 1,500hp Bugatti Chiron? Shave some weight off, improve the handling and tadaa here you have the Bugatti Chiron Sport. A package which can be retrofitted to existing Chirons for a small price. Relative to the price of the car that is.
Corbellati Missile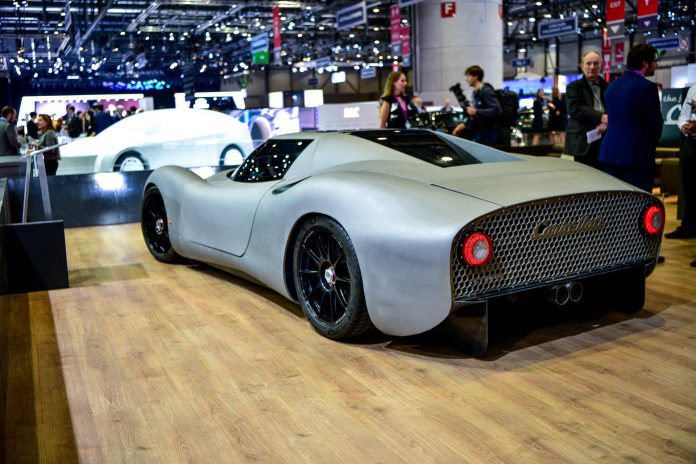 I had never heard of Corbellati or their Missile before, but that does not mean they are not ambitious. Their Missile supercar should be capable of doing 500 km/h when fully developed. Right. We will wait and see.
Eadon Green Zeclat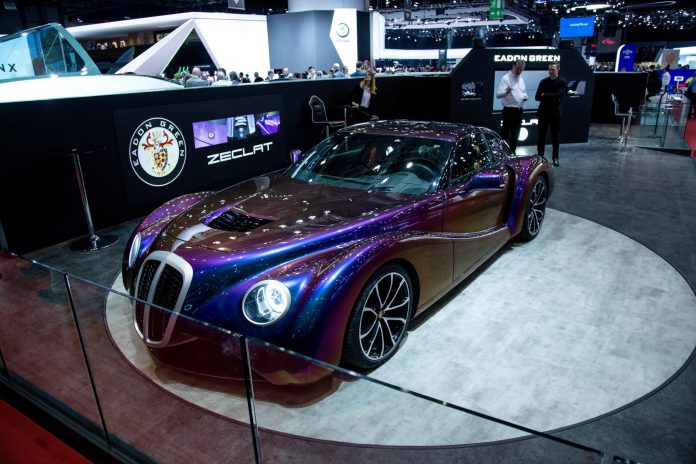 Last year Mr Eadon unveiled his Rolls-Royce powered Black Cullin to the world. This year he is back with a new coachbuild project called the Zeclat. Ideally Eadon would like to produce a limited series of the Zeclat for a select group of customers. We are a big fan of coachbuilding so we hope he succeeds and we can expect more Eadon Green models in the coming years.
Ferrari 488 Pista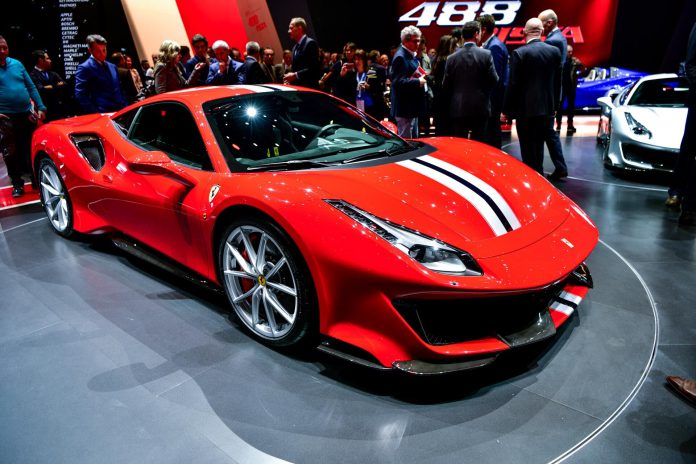 The Ferrari 488 Pista absolutely blew us away. Not just the design but also the specs are mouthwatering. One very desirable supercar which we learned is only for the most respected Ferrari customers.
Hennessey Venom F5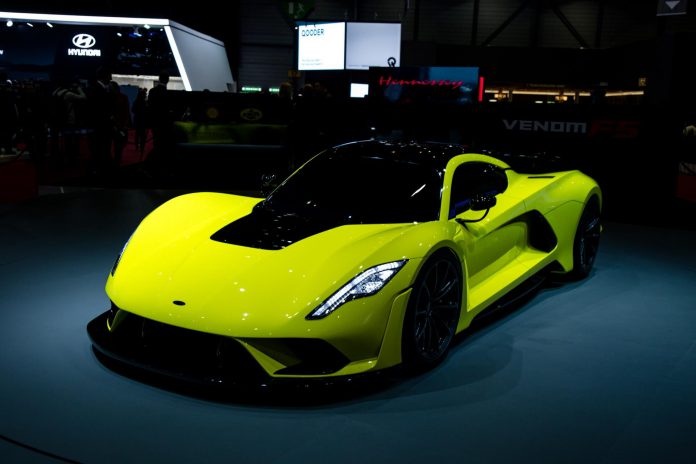 Hennessey is very eager to set another mark in the topspeed competition and the Venom F5 is the next weapon of choice. Still in prototype phase we can expect to see the first customer Venom F5 at the Geneva Motor Show 2019.
Italdesign Zerouno Roadster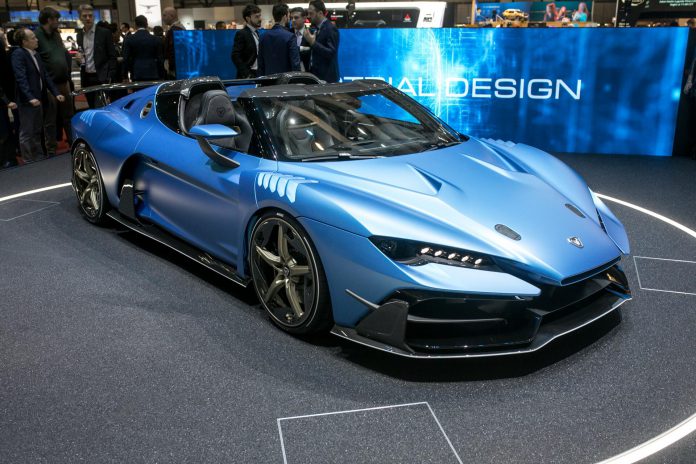 The roadster version of the Zerouno which saw the limelight here last year. Limited to just 5 pieces with a 2 million USD+ price tag we learned two have found an owner already. In addition to the Zerouno Italdesign also showed a city car drone combi developed in cooperation with Airbus.
Jaguar I-Pace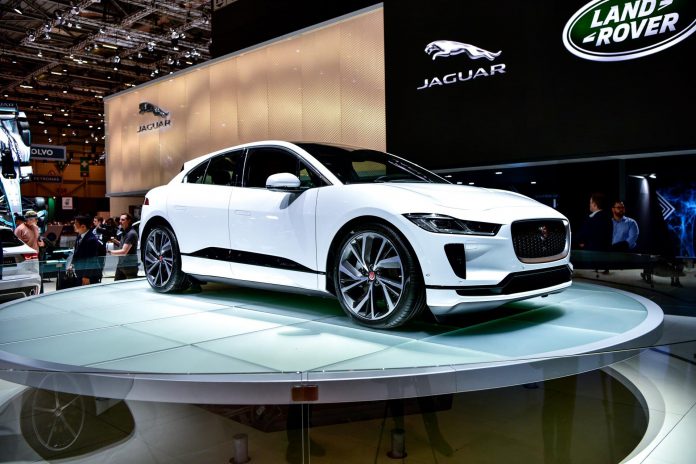 Production version of Jaguar's new electric SUV. With 500 km range and a sub-100k price tag it should open up the market for electric cars to a new appealing product from JLR.
Koenigsegg Regera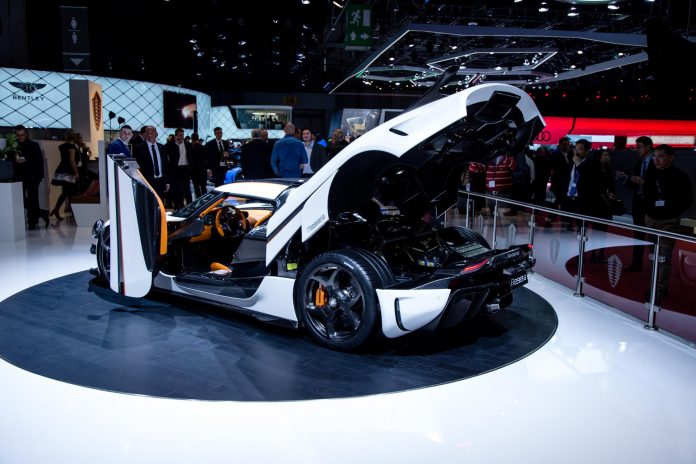 Not new but still interesting is Koenigseggs Regera hypercar. Shown in different specs in Geneva it sure is an eye-catcher.
Lamborghini Huracan Performante Spyder
The open-top version of the record setting Huracan Performante. A beast for sure!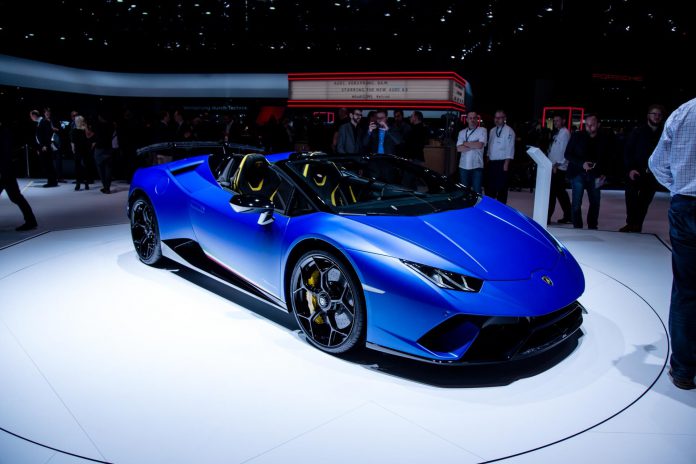 Lamborghini Terzo Millennio
This full electric design and technology concept was first shown in Boston and made a side appearance at a private VW event in Geneva. It showcases what a future hypercar from Lamborghini could look like.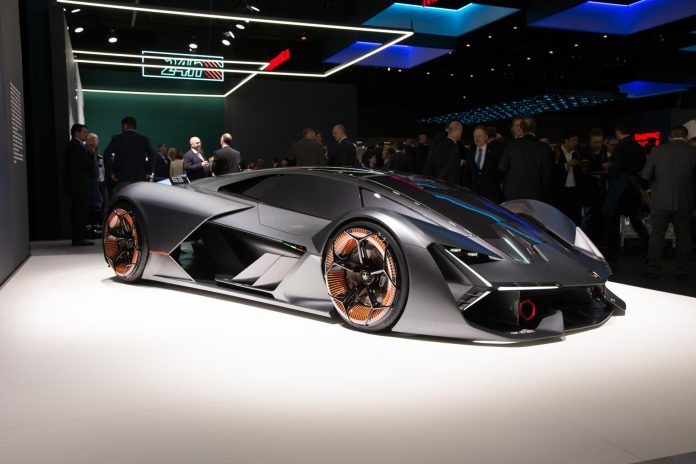 LVCHI Auto Venere
A full electric sedan concept from a Chinese company with an Italian base. It will be interesting to see how the market for e-vehicles developes in China and the rest of the world.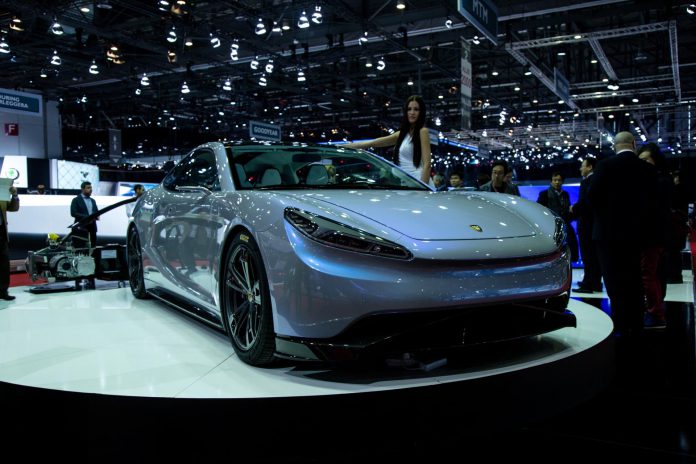 Mazda Kai Concept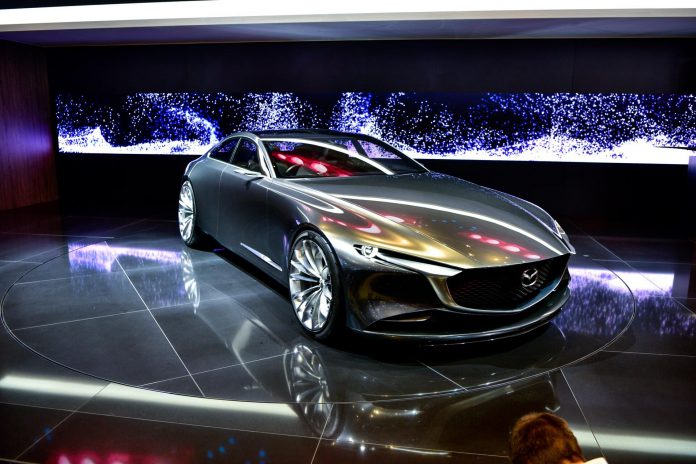 McLaren Senna GTR
McLaren put three versions of their new Senna supercar on display in Geneva. The regular Senna is already a spectacular machine but hidden in the backroom was an even more impressive MSO version of it with a full exposed carbon body. Surprise of the show however was the new Senna GTR track toy prototype!
Pagani Zonda HP Barchetta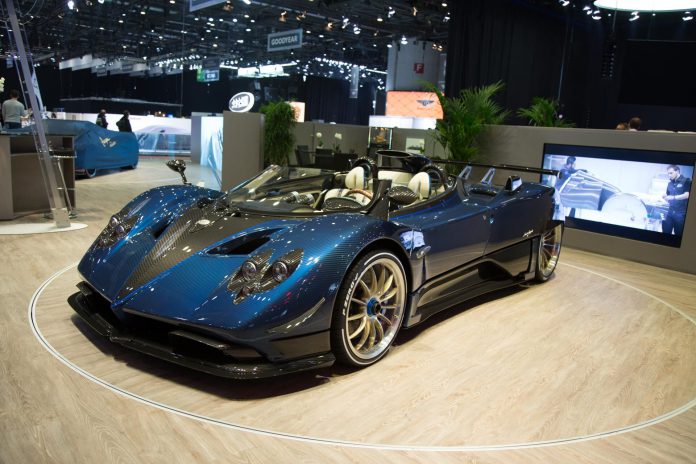 Pal-V Liberty
The first production version of a flying car to debut in Geneva. The Pal-V will be on the road and in the air from beginning of next year with the order books filling up slowly and the Dutch company eager to expand.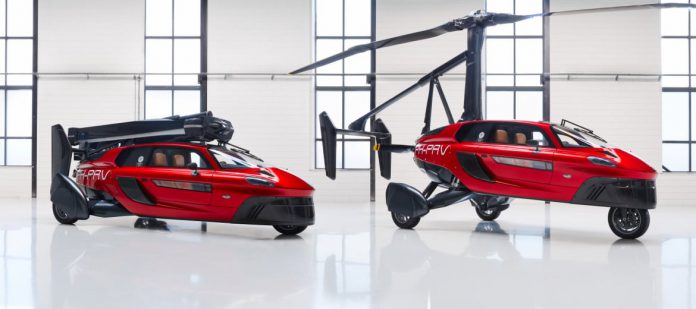 Porsche 911 GT3 RS
The ultimate track weapon is back. We already had a short ride in the new GT3 RS in Finland recently and it is great to see it in Geneva again!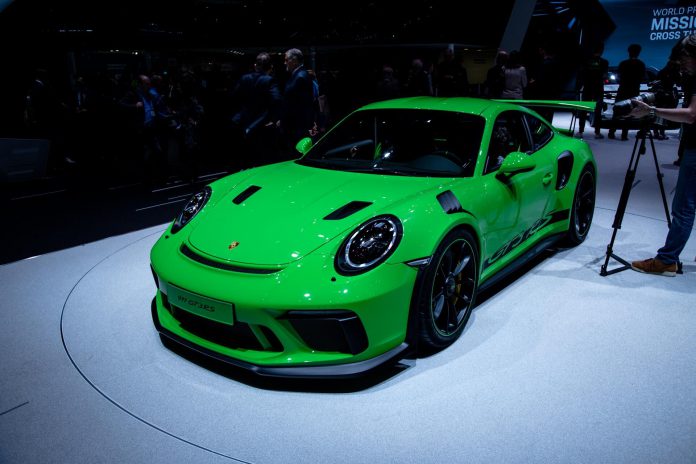 Rimac C_Two
The second hypercar concept from the Croatian company Rimac.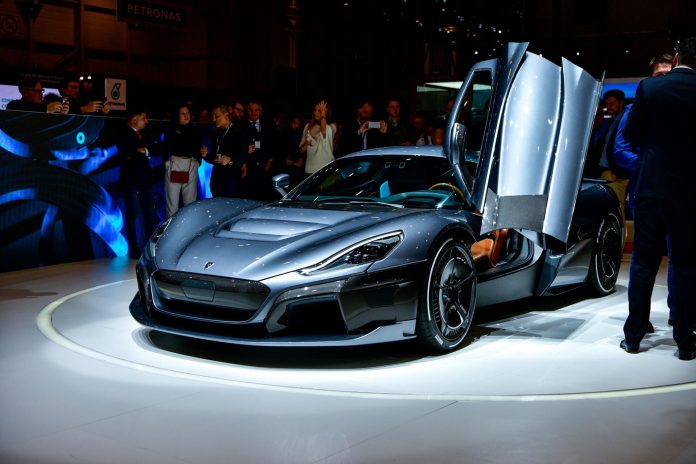 Seat Leon Cupra R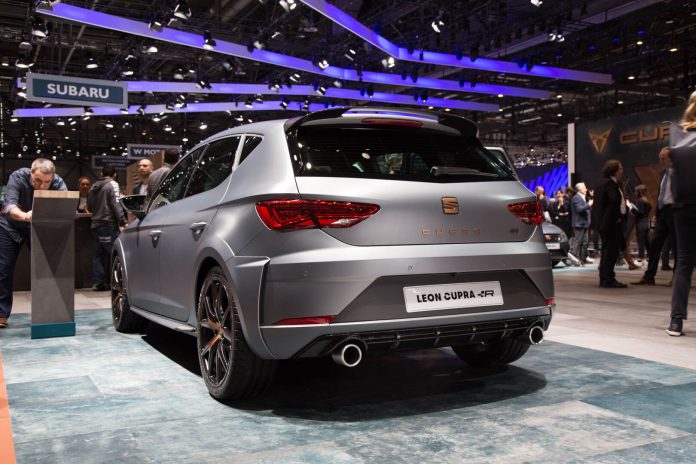 Seat launched Cupra as a dedicated performance brand in Geneva and the new Seat Leon Cupra R is the first solid product launched under the new Cupra brand. Great looking pocket rocket that will emphasize Cupra's sporty ambitions.
Techrules Ren RS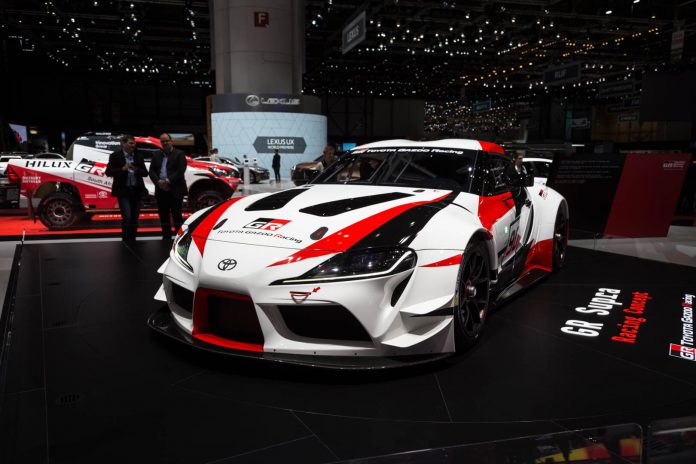 W Motors Fenyr Supersport
Zenvo TSR-S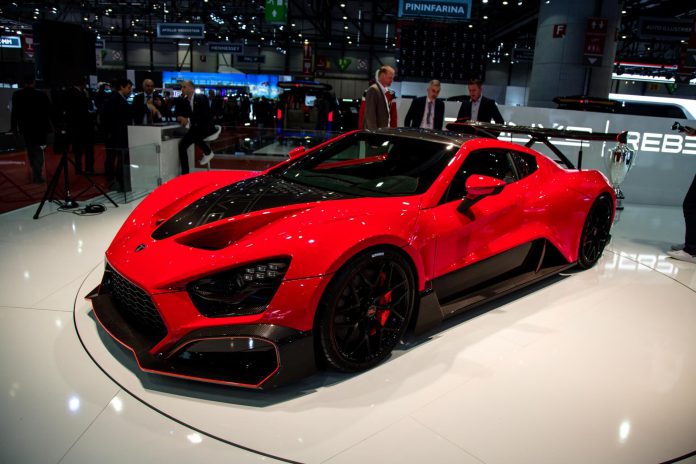 Geneva Motor Show 2018 Tuning Highlights

Liberty Walk Aventador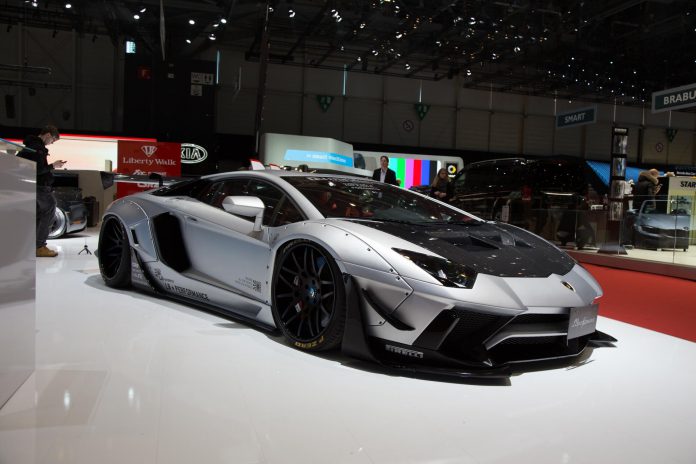 Mansory 812 Stallone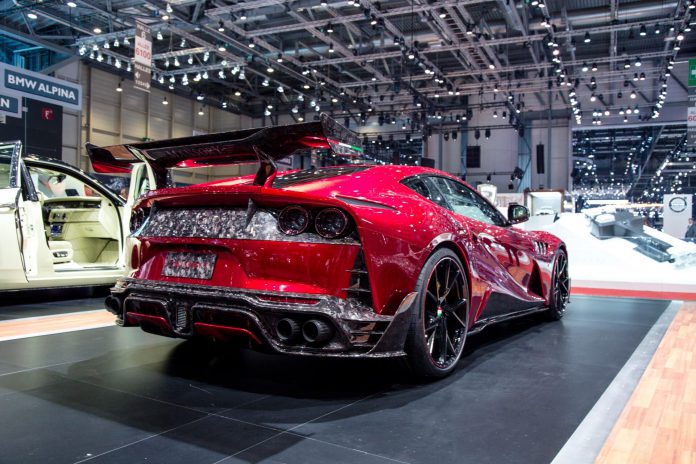 TechArt 911 GT3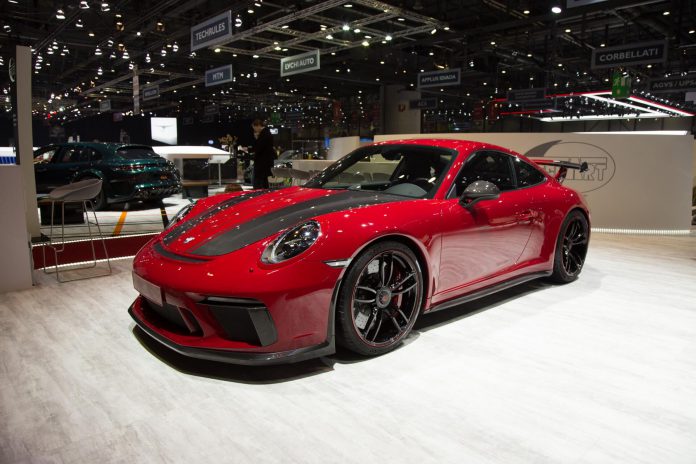 For a complete overview of all premieres and our entire coverage of the Geneva Motor Show 2018 visit our Geneva Motor Show 2018 news channel.