Amongst the most elegant and divine modern cars, the Aston Martin Vanquish Zagato is arguably the prettiest of all. When British engineering and Italian design combine, the end result usually does not disappoint. With the 99 production cars of the Vanquish Zagato all sold out, the Italian automotive designer and the British producer have teamed up once more. This time they are offering a limited run of 28 Aston Martin Vanquish Speedster by Zagato.
The Zagato Vanquish Speedster will have similar performance as its coupe cousin. Featuring a naturally aspirated 5.9-litre V12, producing 592hp (27hp more than the standard Vanquish). This will propel the car from 0-100 km/h in 3.7sec, reaching a top speed of around 320 km/h. These are impressive figures for a car that isn't actually meant to set lap times or boast extraordinary numbers. Instead, the Vanquish Zagato is all about the ultimate driving pleasure, fueled by one of the best sounding V12's, and exceptional design.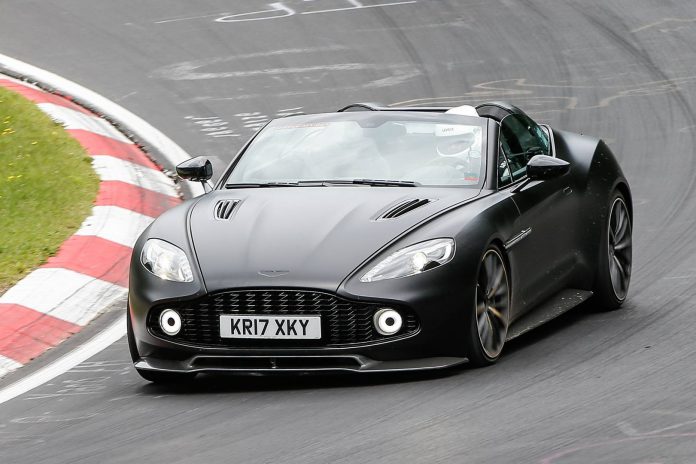 With enlarged carbon fibre body panels and fewer split lines, the Zagato reduces aerodynamic drag and offers a fluid and elegant design. The beloved rear taillights, that's are a masterpiece in their own right, reappear once more.
The Vanquish Zagato coupe had a much cheaper price tag than the Vanquish Speedster by Zagato is expected to have, but this makes sense considering the production volume. The Speedster is expected to be retailed at 1.4 million euros. Although Aston Martin has not yet confirmed this news, it is expected that the car will be unveiled soon, to subsequently commence production in the last quarter of 2018.
Aston Martin Vanquish Zagato Speedster