Many of you will probably agree with us that the Mercedes-Benz G500 4×4² is already an impressive sight in its standard guise. There are however many tuners out there that have managed to make the unique SUV stand out even more.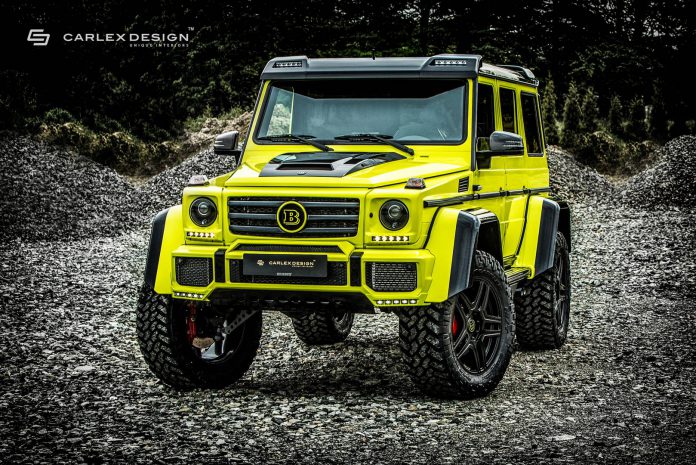 This latest conversion is a rather unique one, courtesy of Carlex Design. Unique, because it's actually a conversion of a conversion. Carlex Design took a Brabus tuned 4×4² and refined it even further.
The task at hand entailed crafting a bespoke interior that matches the bright lime exterior of this Brabus G500 4×4². To match the SUV's iconic boxy exterior, Carlex Design composed a matching rhombus pattern that dominates the luxurious interior. It comes in perforated Alcantara all-around, from the door inserts to the comfortable seats. Custom embroidery and stitching further personalize the car's interior and form a nice contract with the black and carbon fiber accents.
Last but not least the steering wheel received a significant makeover. It looks like a piece of art but still remains highly functional. Custom perforated leather and patches of Alcantara leather ensure the best grip.
Mercedes-Benz G500 4x4² by Carlex Design