One of the first tuners to start tinkering with the Aston Martin DB11 is Wheelsandmore. Their Aston Martin DB11 'GT-RS' is a rather modest interpretation of the already sharp looking successor of the legendary DB9.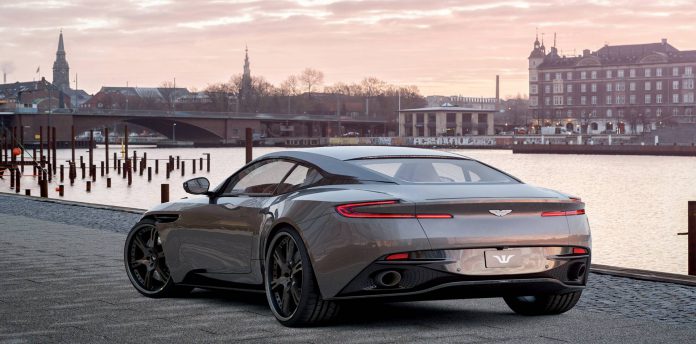 The tuner left the car's body untouched because it found the GT's refined shape already very appealing in its original state, and we can only agree. Leaving the aerodynamic upgrades for another day, Wheelsandmore focused on performance optimization, a lighter setup and a fresh set of wheels.
The latter is an easy fix, although the performance upgrades are still keeping the tuner busy. The 5.2-liter twin-turbocharged V12 good for 608 hp and 700 Nm of torque in factory condition will be boosted to deliver at least 700 hp and 820 Nm of torque. Additional installment of valve-controlled catalytic converters should enhance the V12's deep rumble.
Until then it's just the custom wheels giving the DB11 a custom appearance. The forged multiplier wheels are available in different finishes as shown on the photos. Besides the shown 20- and 21-inch wheels shod with Pirelli tires, there are also the supersize 22-inch 6Sporz rims finished with a carbon trim. The 22-inch wheels are shod with Continental SportContact 6 tires.
Aston Martin DB11 by Wheelsandmore