The 2017 Blancpain GT Series kicks off this weekend with the first round of the Sprint Cup at the Misano World Circuit. This follows the successful completion of pre-season testing at Paul Ricard in France some two weeks ago. For 2017, there will be five rounds of the Sprint Cup and six rounds of the Endurance Cup.
Pirelli will once again provide tires for all competitors throughout the season, at Misano, teams will have three sets of tires namely the new P Zero DHD for GT3, the P Zero DH for GT4 and WH for conditions. Rain is expected to visit the track on Sunday. As such, Pirelli will provide a total of 2000 P Zero DHD tires and 629 P Zero DH tires for the season premiere round.
The entry list has a 34 strong car lineup thanks to manufactures like Mercedes-AMG, Ferrari, Audi, McLaren, BMW and Bentley.
Mercedes-AMG customer teams lead the lineup with 8 cars in total. Blancpain GT Series defending champions Maxi Buhk and Dominik Baumann will split up this season, each one will get one of the three HTP Motorsport Mercedes-AMG GT3s. French team AKKA-ASP has 4 cars while Kornely Motorsport Mercedes-AMG will field one car.
Audi has 8 cars as well, five from the stable house of Belgian Audi Club Team WRT and Team WRT, two more from ISR and another one from Saintéloc Racing Audi. Their driver lineup will include last year's Blancpain GT Series Sprint Cup champion Enzo Ide and teammate Christopher Mies.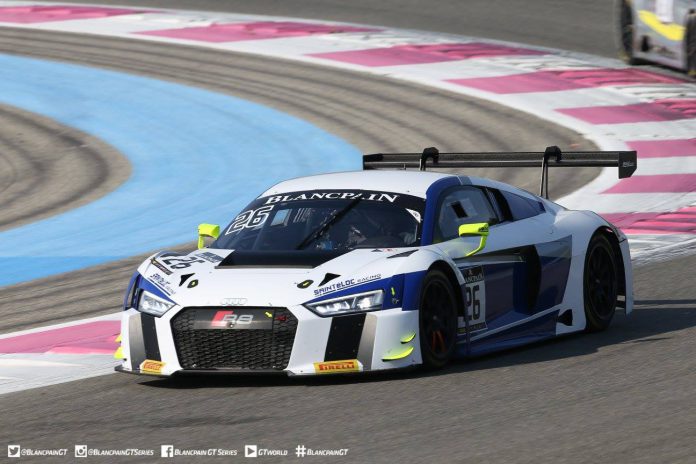 Lamborghini will have six cars thanks to GRT Grasser Racing Team and Attempto Racing each with two Huracan GT3s, Reiter Engineering with their Gallardo R-EX and an extra Huracan GT3 from Super Trofeo team, Orange 1 Team Lazarus. Elsewhere, Ferrari will have four cars and will be joined by BMW and Bentley each with two cars and McLaren represented by WEC team Strakka Racing.
Two free practices will take place on Friday, followed by qualifying on Saturday. The main race will start on Sunday at 12.30pm local time. The races will be streamed live on Blancpain GT.