Ever since Lamborghini released the news and video of their new Nurburgring Nordschleife record lap with the Lamborghini Huracan Performante a few days ago the internet has exploded. Car enthusiasts and media alike shared the news and video every where and as with most Nurburgring records it also raised a lot of questions. So far nothing unusual, right?
Well, after watching the video a couple of times and comparing it to some other record videos the Nurburgring fans Ring Freaks, BTG and Misha Charoudin aka Boosted Boris are on to something that is not quite right with it.
So what is up with the video? Inside the video there is an overlay which displays the rev counter, gear and not unimportantly the speed. Now different manufacturers use different types of systems to record and display the speed. Lamborghini probably used a GPS module which is not 100% accurate but should still give quite a good idea.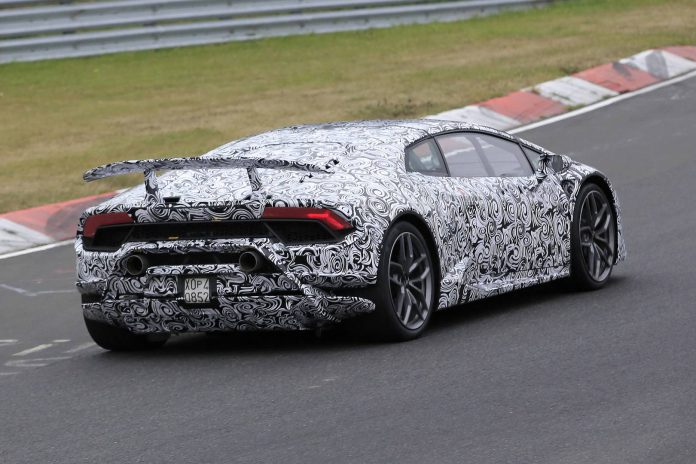 Now what is strange about the Huracan Performante lap if you compare it to the 918 Spyder lap and even the Aventador SV lap is that the Huracan Performante is going at a consistently slower speed than the Aventador SV and Porsche 918 Spyder – yet takes less time to do the lap and segments of the lap. You can see some examples in the video above.
Is it possible to have a lower start and finish speed and yet travel the same distance in less time? No. So that brings us to what can cause this difference.
1. The speed displayed in the video is incorrect. Possible.
2. The video is sped up to reach the desired laptime. Also possible.
3. The speeds displayed in the all other videos is incorrect. Unlikely.
4. Magic. Well…
Back to the facts; The record lap of the Huracan Performante is more than 35 seconds a lap faster than the regular Huracan as tested by Sport Auto. 35 seconds is a huge difference on the ring. And this particular record is the 'production car' lap record. This means that the car should be on street legal tires and otherwise in production spec. Latest when the first customer Performantes are delivered owners and media alike can test if the Performante is really capable of settings a 6 minute 52 ring lap or not.
Update: In the meantime the web is presenting new and edited versions of the record lap video.