Brabus have started to reveal what they have in store for the Geneva Motor Show 2017 which starts next week. The first of their releases is the Brabus 650 Cabriolet. It is based upon the Mercedes-AMG C 63 S Cabriolet with a huge power boost!
Underneath the bodywork is the 4.0 litre twin-turbocharged V8. Its power boost means it produces 650 hp (an additional 140 hp) with 820 Nm of torque, enough for a 320 km/h top speed and a zero to 100 km/h time of just 3.7 seconds.
The power is released through a set of custom turbochargers with larger compressor units, a new core and reinforced axial bearings. A plug and play module is attached to the electronic engine control unit which uses a special mapping for the electronic boost pressure limiter, injection and ignition.
Aerodynamic parts are finished in naked carbon with either a matte or a high-gloss surface finish. They include a new front spoiler, carbon surrounds for the side air intakes in the front bumper, carbon attachments on both front fenders, rocker panels and air deflector panels in both front of the rear wheel arches.
At the back, Brabus offers a set of covers and flaps for the side air vents and a carbon diffuser. 20 inch Brabus wheels will also be fitted to the Geneva show car. Coilover sport springs provide adjustable ride height between 20 and 40 millimetres.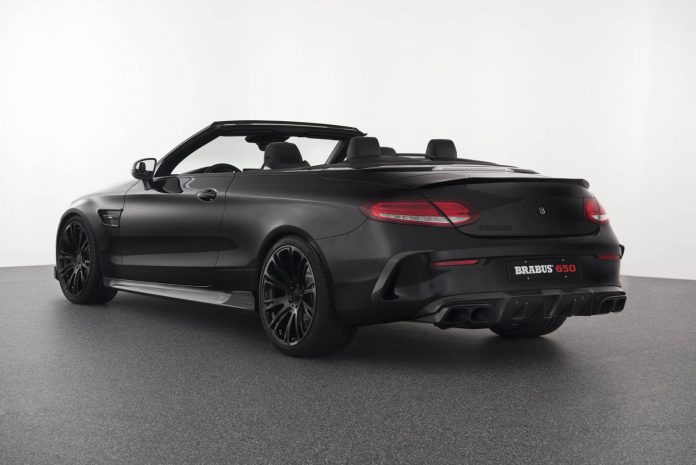 Extras include a Brabus Stop-Start Memory module which stores the last selected setting of the standard start-stop system. A new Brabus sports exhaust is also available in stainless steel with an actively controlled exhaust flap. The Brabus three-year, 100,000-kilometer warranty is also available.