Porsche is keeping up the pace when it comes to developing their first EV, which was first announced at the 2015 Frankfurt Motor Show. The all-electric Mission E was recently spied hiding in a Panamera test mule undergoing cold weather testing nearby Porsche's testing facility in Northern Finland.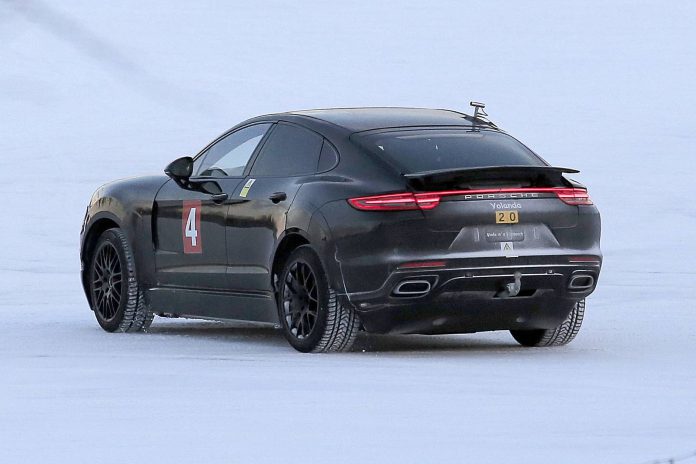 As can be seen from the photos, the Panamera test mule looks rather unnatural and out of proportion due to the fact its harnessing a sizable battery package. After all, the four-seater Mission E is to snatch away some market share from Tesla Motors which recently further upgraded their cars' respectable driving range.
The initial range was set at 400 kilometers on a full charge, but given recent developments in the EV market sources at Porsche have confirmed that for now the goal is set at an impressive 530 kilometers of range. The massive battery is said to spark the Mission E from 0 to 100 km/h in just 3.5 seconds and onto 200 km/h in just 12 seconds. However what's more interesting is its ability to recharge 80% of its battery in just 15 minutes making use of the 800V system, a system that has double the capacity compared to today's substandard 400V system.
Porsche says it is the frontrunner when it comes to the 800V charging system, which will also require a 800V charging port on the car. The Mission E and the 800V system are being developed in Porsche's Zuffenhausen plant, which was recently completely rededicated fully to the development and production of EVs.
Porsche Mission E Test Mule