Teodoro Nguema Obiang Mangue, Vice President of Equatorial Guinea has once again met the wrath of foreign authorities after his supercars were seized in Geneva today. Obiang is the son of known African dictator Teodoro Obiang Nguema Mbasogo who has served as the President of Equatorial Guinea since 1979. Today's raid comes exactly five years after the playboy's supercars were seized in Paris. The raid from 2011 culminated to an auction which saw the supercars hammer for a collective amount of $4.1 million.
Obiang had disappeared from the scene after the Paris raid but he emerged again sometime last year where he flashed a series of new toys in Geneva. They included a Lamborghini Veneno and a Koenigsegg One:1. The Veneno Roadster is chassis #7 of 9 cars built, finished in Bianco Isis & Avorio, the One:1 is one of 7 cars built – chassis #111 finished in blue and tan colors.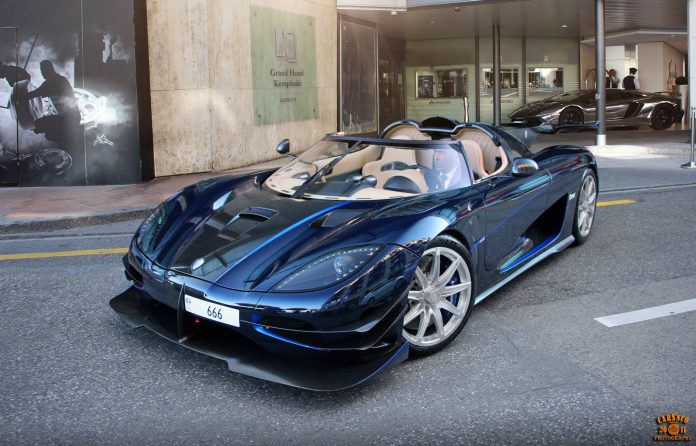 Cars are not the only properties seized from Obiang, his mansion from LA was also taken away from him several years ago. He was also banned from the USA and France. The newly seized cars were registered in Equatorial Guinea. During the time when his cars were in Geneva, authorities opened investigations regarding his landings in the country.
Obiang has been accused of maintaining his extravagant lifestyle using state funds, this forms the main reason why authorities are always after him. He once chartered the infamous Superyacht Tatoosh for £400,000 and has bought several lavish homes around the world not to mention his paintings collection worth over $5 million. His Paris mansion was also among the items seized in the 2011 raid that lasted for two weeks.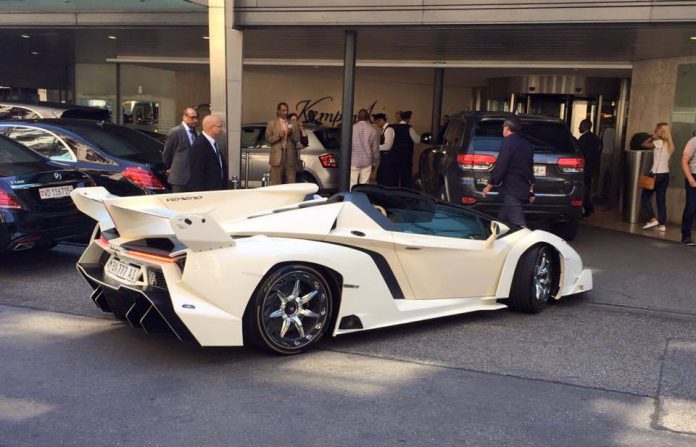 All this would not be of public or state interest given that there are billionaires spending a lot more than that, hell there are even people with more outrageous car collections. It's the condition of his country that makes everything about his spending questionable.
[Photos by 20min.ch]
Equatorial Guinea is one of Africa's largest oil producers and is the richest country per capital in Africa. That however does not reflect across its 1.2 million population, the UN says that less than half the population has access to clean drinking water and ranks as "worst of the worst" in civil and human rights. 20% of children die before reaching the age of five. According to Human Rights Watch, the country is characteristic by corruption, poverty, and repression where its large oil supplies only fund the lives of a select few.