Another day, another special version Pagani Huayra: meet the Purple Carbon Pagani Huayra Dinastia. Only three examples were produced in this guise and this particular car comes with the Tempesta Package.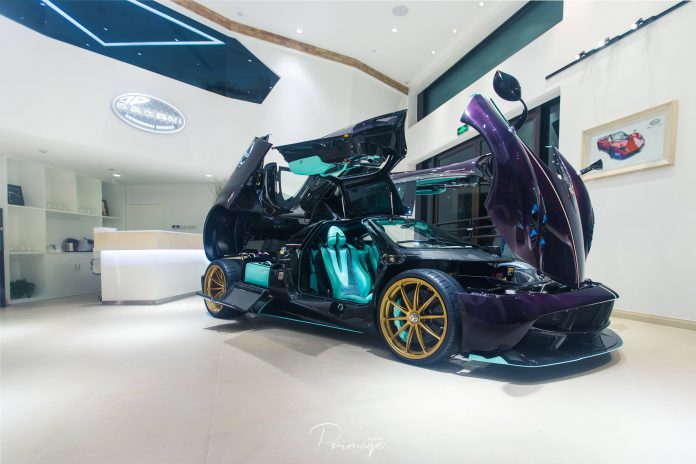 The Huayra Dinastia, which features a purple carbon body, is named after the second son of the Chinese dragon. The $181,000 Tempesta package is clearly represented by the extra aerodynamic features on the exterior of the hand-built supercar, such as an enlarged front splitter and rear diffuser.
The wheels too, finished in gold, are unique to the Tempesta package, saving 1.1 kgs each off the total weight of the more track-oriented version. More differences can be found in the details, as well as in the car's handling capabilities. A more hardcore chassis and suspension setup make it track-ready and far lighter than the conventional Pagani Huayra.
For more information regarding the Tempesta Package, please read more about it here. What are your thoughts on this special edition Pagani Huayra? Share your ideal specs in the comments below!
Photos by Primage