Rally Poland 2016 Results
1. Andreas Mikkelsen/Anders Jaeger – Volkswagen Polo R WRC
2. Ott Tanak/Raigo Molder – Ford Fiesta RS WRC
3. Hayden Paddon/John Kennard – Hyundai i20 WRC
4. Thierry Neuville/Nicolas Gilsoul – Hyundai i20 WRC
5. Jari-Matti Latvala/Miikka Anttila – Volkswagen Polo R WRC
6. Sébastien Ogier/Julien Ingrassia – Volkswagen Polo R WRC
7. Craig Breen/Scott Martin – DS3 WRC
8. Mads Østberg/Ola Fløene – Ford Fiesta RS WRC
9. Stephane Lefebvre/Gabor Moreau – DS3 WRC
10. Eric Camilli/Benjamin Veillas – Ford Fiesta RS WRC
Andreas Mikkelsen has won the 2016 WRC Rally Poland in his VW Polo R WRC, co-driven by Anders Jaeger. By doing so, the duo who were second on the final day denied Ott Tanak his maiden WRC win, the Ford Fiesta RS driver led throughout the rally up until today when a puncture decided his fate.
Co-driven by Raigo Molder, Tanak had the rally in control right from the start. This would have been the first WRC victory for the Estonian, especially since it was faultless right since the beginning. He managed to get away on the second day by building a 21s gap over his rivals – Mikkelsen in the VW Polo R WRC and Hayden Paddon in the Hyundai i20 WRC.
Entering the final day with a slight advantage, all Tanak had to do was cover the remaining two stages (which ran twice to complete a 60km stint) in the same manner that he started with. Unfortunately his Fiesta RS suffered a puncture in the second last stage, and they lost over 40s trying to get back in action. Mikkelsen seized the opportunity and claimed the lead before scoring his first victory of the season, the sixth different winner so far.
Tanak still managed to score a podium with a P2 finish while Paddon completed the evened out podium with a third place finish at Rally Poland 2016.
Sebastien Ogier finished sixth in this round but the VW Polo R driver still leads the championship with a comfortable 51 points over Mikkelsen. VW also leads the manufacturer's standings by 61 points over Hyundai Motorsport.
Elsewhere, Thierry Neuville brought home his Hyundai i20 WRC in fourth place after driving cautiously in several stages. While the early stages of the rally on Friday remained dry and sunny, Sunday's stages were the opposite. It rained heavily overnight resulting to muddy and slippery sections today. Jari Matti Latvala completed the top five in another VW Polo R WRC.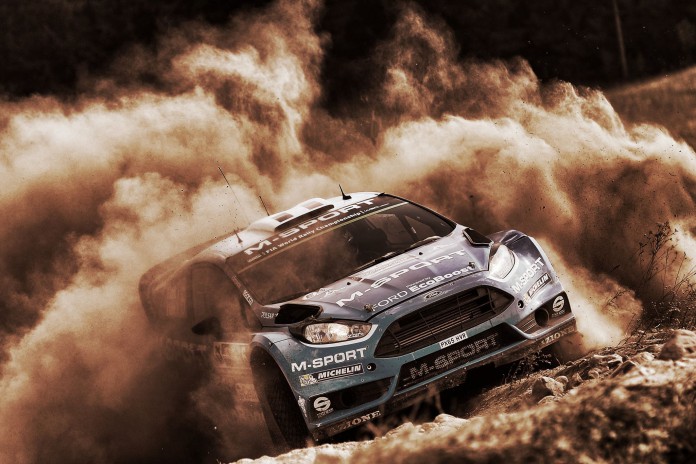 Craig Breen put his Citroen DS3 WRC in seventh place today, leading the Ford Fiesta RS of Mads Østberg and another DS3 of Stephane Lefebvre. The latter lost time after a puncture forced them to drive on three wheels to the repair section on stage 19.
Rally Finland is next on the calendar, scheduled to take place between July 28-31.