The first Euro Cars & Coffee event of the year started with a powerful bang! The exhaust note of a heavily modified Ferrari F430 could be heard from blocks away as a crew of insane supercars was fast-approaching.
Already in the parking lot of Cardel Homes, the new venue for this year's event, were hundreds of supercars ranging from an SE30 Diablo to three Ferrari 458 Speciale's, an Aventador SV Roadster, VF Engineering Audi R8 and plenty of more mouthwatering rides.
It was easily the largest turnout we've seen from the event, and for a good reason! The Ferrari Club of America – Alberta Chapter, who organize the event, took the chance to change up the venue to a more supercar and spectator-friendly location.
Crowds of onlookers showed up by the hundreds and supercars arrived in a non-stop stream, taking over the carshow lot and overflowing into two of the spectator lots.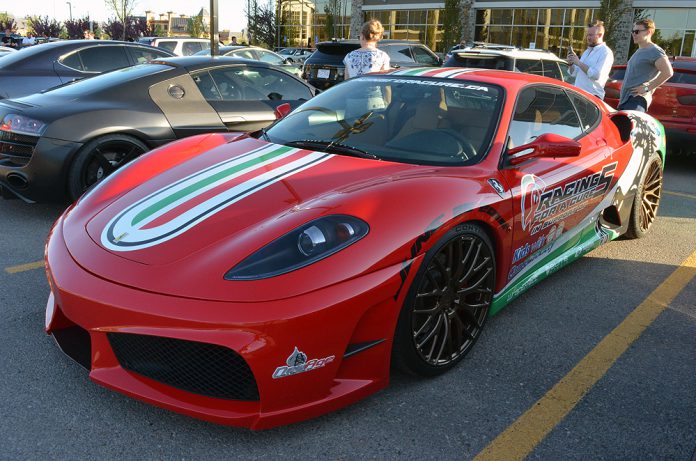 A Lamborghini Countach 5000 Quattrovalvole, LP580-2 Huracan, numerous Gallardo's, Murcielago's, a Heffner Twin Turbo Superleggera and many more wild cars were in attendance.
Even a matte bubblegum pink BMW 3-Series, Alfa Romeo 4C Launch Edition, Porsche 911 GT2 and ADV.1 Ferrari 458 Italia made appearances at the weekly meet.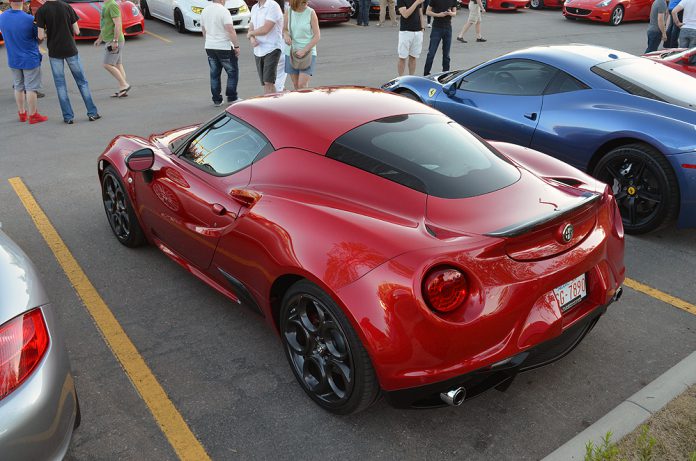 Euro Cars & Coffee will talk place every Tuesday evening from 7-9 p.m. at Cardel Homes HQ in Quarry Park in Calgary.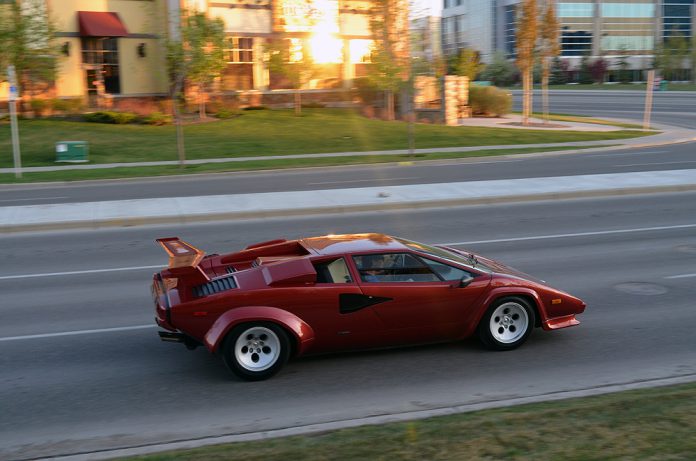 Next week is rumored to host plenty more wild rides. We'll be there to check it out!