Small but capable tuning firm 'Väth' presents us with their custom Mercedes-AMG C 450 Sport. The Bavarian tuner saw a match in the very sophisticated six-cylinder AMG from Mercedes-Benz and took it into their garage for some serious modifications.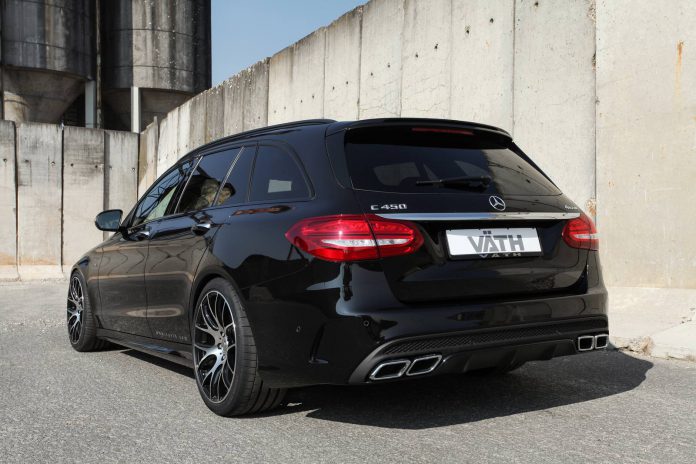 The C 450 AMG 4MATIC (W205) has been fitted with their in-house stage 5 tuning-kit that includes individual adjustment of engine electronics, increasing the Vmax and installing a large custom cooling system. The result of this tuning program shows an increased output of 441 hp (324 kW) up from the stock 367 hp. Additionally, the limiter has been set to 300 km/h.
Further modifications include an end muffler system with valves made of VA-stainless steel and an optional lowering kit that puts the AMG 20 mm lower or 40 mm lower at maximum. Visual customization has been kept at a minimum with merely replacing the car's stock wheels with 19-inch custom multi-spoke rims.
Just the performance upgrade will set you back just over €3,200 excluding assembly costs, expect to spend a few extra thousand if you desire the other upgrades as well.
Vath Mercedes-Benz C450 AMG Sport