The Mercedes-Benz S-Class has remained as one of the most luxurious and technologically advanced line of vehicles ever made and the modern S500 is no exception.
Today we have a fantastic gallery of a 2016 S500 Coupe wrapped by Impressive Wrap in Los Angeles and sitting on a gorgeous set of Zito Wheels. While from a distance the wrap looks like solid gold, upon closer inspection you can see a beautiful custom printed Hexis design that runs the length of the car.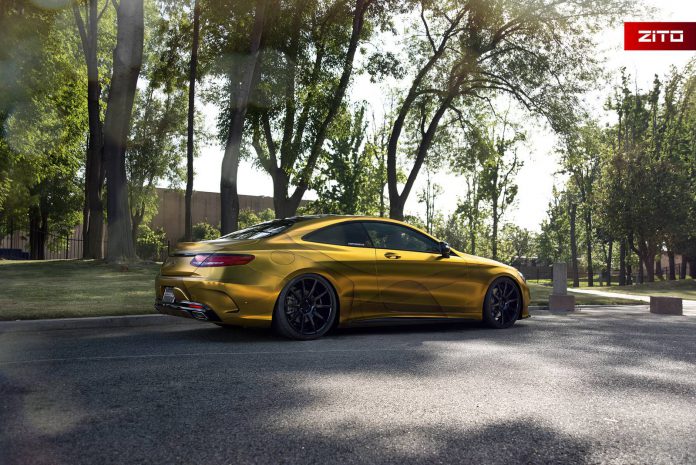 Adding to the striking gold coloration is a set of 21×9 and 21×10.5 Zito ZS03 wheels finished in a stunning shade of Gloss Black. The wheels are wrapped in 255/30/21 and 295/25/21 Toyo T1R tires (front and rear, respectively).
Completing the overall look is a set of Ghost Motorsports lowering links.
Check out the full gallery for an up close and personal look at this eye-catching S500. We love it!
Gold Wrapped Mercedes-Benz S500 Coupe