After the absolutely rained out opening event at Spa Francorchamps last month, Curbstone Track Events held its second track day at Belgium's finest track last Saturday, being
"round 3" of the 17 parts scheduled in the 2016 season. As we are used to with Curbstone Track Events there was a perfect mix of road-legal and true race cars.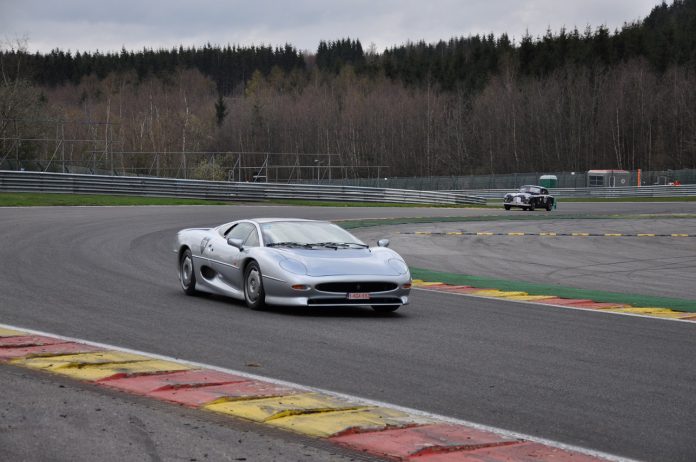 Definitely most eye-catching and probably also the fastest cars on the track were the two green Lamborghini's Huracán GT3. The race version of the road legal Huracán is powered by the well-known 5.2 liter V10 engine with direct injection and paired with a six-speed sequential gearbox with a three-disc racing clutch. A sprint from standstill to 100 km/h is done in just 3 seconds, while top speed is over 350 km/h.
Next to these two absolute fantastic race cars there were many other cars present. Most of our attention went to four old-timers racing the track. From oldest to younger we saw a 1950 Aston Martin DB2, one of the only 411 units ever built. Next to the Aston Martin there was the truly remarkable Lotus 30, wherefrom the production dates back to 1964. The Lotus is powered by a 4.7 liter Ford V8 engine, the same type that is used in the Ford GT40. Very special to the car is the single seat and roofless design where the engine is put right behind the driver.
A little younger is the red Ferrari 275 GTB/4 that was first introduced at the Paris Motor Show back in October 1966. This vintage Ferrari can hit an impressive 268 km/h, thanks to a for its time rather big output of 300 hp. Possibly the most spectacular one of the four was the Jaguar XJ 220, the same car that probably many of us remember as the car that was used by the Gumball founder during the 2007 rally. This was, until the birth of the McLaren F1 back in 1994, the fastest production car ever built with a topspeed of 354 km/h.