Luxury automaker Rolls-Royce are at it once again with a release of one of the most bespoke luxury coaches ever built. The one of one Rolls-Royce Nautical Wraith is inspired by classic racing yachts and this becomes evidently true when taking a closer look at the bespoke vehicle.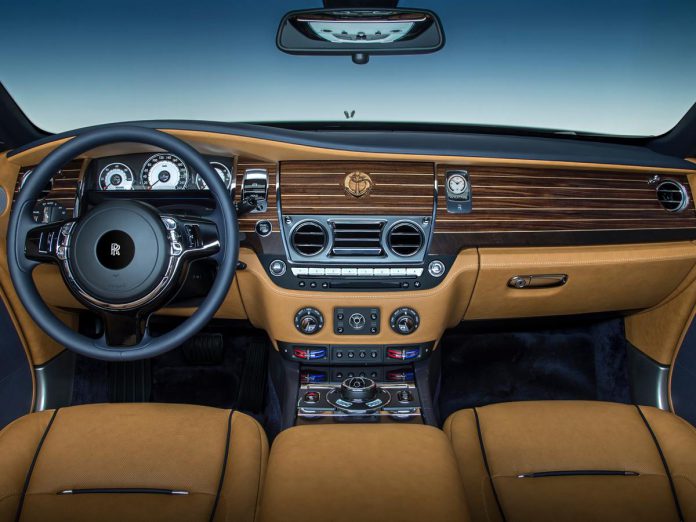 Finished with a blend of Arabian Blue and English White paintwork, the car's exterior poses a clear reference to luxury yachting. The same can be said for its intriguing interior, where the charmingly crafted dashboard pays tribute to the wood-finished components that make up the majority of a classic yacht.
In the details we can find several anchor motifs integrated into the dashboard veneer, which remind you of the maritime inspiration. The same anchor motif can similarly be found in the car's exterior. The Forest Fall leather seats are finished with Navy Blue details and if all that isn't enough, there is the star struck black sky ceiling to further enhance the luxury ambiance. Check out the gallery below and let us know your thoughts!
Rolls-Royce Nautical Wraith