Aston Martin has officially announced a US-only version of the V8 Vantage called the V8 Vantage GTS.
The GTS is a consolidation of two trim levels in the Aston Martin lineup. Both the S and GT variants of the V8 Vantage have been combined to create the GTS.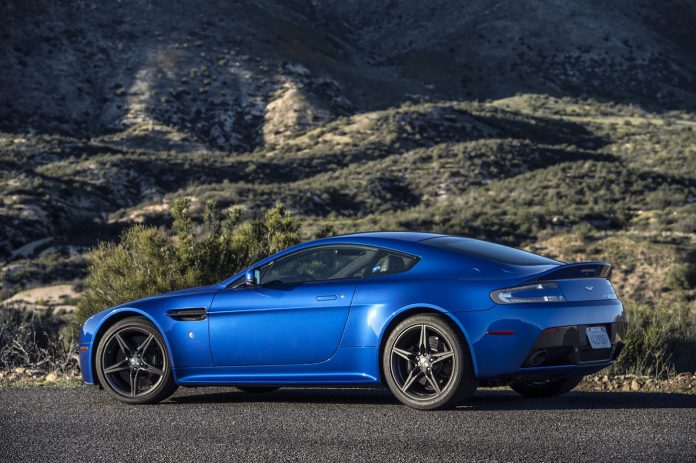 The new GTS will be made available in both coupe and convertible body styles.
The GTS will come in two flavors of trim – Lux and Sport. Sport will come standard with sport suspension, carbon fiber styling bits as well as either a gray or black leather interior with alcantara styling elements.
The most notable changes offered with the Lux package include additional brightwork on the front grille, hood vents as well as the headlight and window surrounds. The Lux also ditches the sport suspension package.
2017 Aston Martin V8 Vantage GTS
Pricing for the new GTS is expected to start around where the current V8 Vantage S leaves off. So expect a price in the range of $134,000 give or take.