A one-off Rolls Royce Ghost has been built to celebrate the nation of Thailand.
The Rolls-Royce Ghost EWB KoChaMongKol was photographed by Zotiq Visuals as it was delivered to Rolls-Royce Bangkok. The special edition Rolls-Royce features beautiful pearlescent white paint that looks absolutely stunning under the lights of the photoshoot.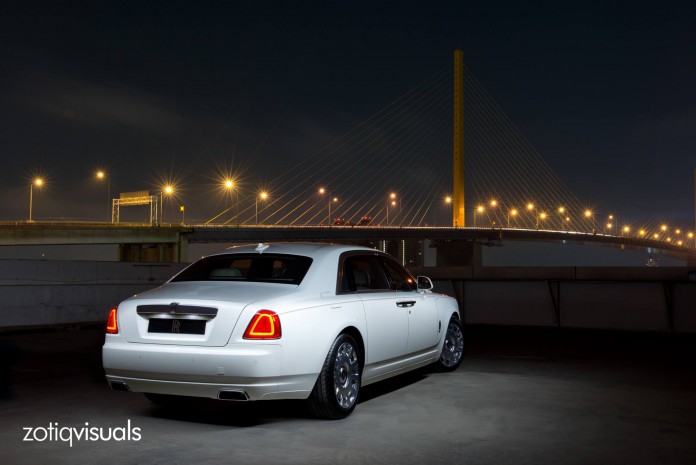 Numerous styling changes were included on the car in order to celebrate the special culture of Thailand. A black and orange pintstripe runs the length of the car and is punctuated by a stylized elephant head decal on the front fenders. The orange theme is carried over into the interior as well. The dash, door cards and seat piping all feature the same orange accent color. The orange detail is continued to the rear headrests and door stitching as well.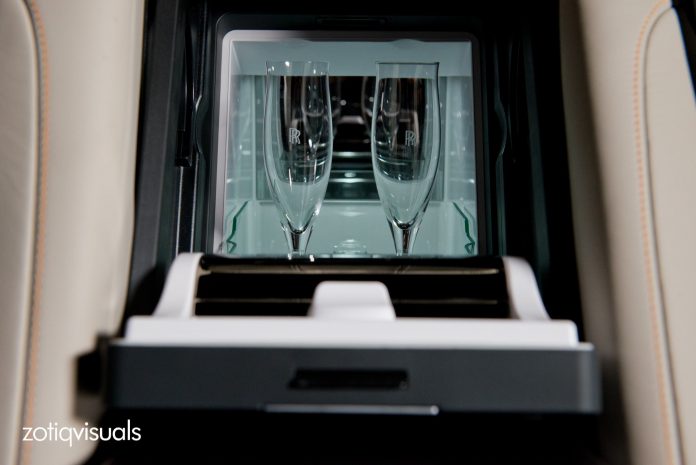 Furthermore, elephant head motifs adorn the interior wood paneling on the doors.
Thanks to Zotiq Visuals for providing an awesome gallery of an awesome one-off Rolls-Royce. You can check out their Facebook page here.
Rolls-Royce Ghost EWB KoChaMongKol