The Lamborghini Huracan has quickly become one of the most sought after cars for customization and tuning shops around the world.
This particular Huracan has been tastefully modified with the addition of a handful of subtle additions. The Huracan has been wrapped in a beautiful matte shade of Bianco Novus (Xpel Stain Clear). Additionally, a set of stunning Zito wheels pull the entire project together.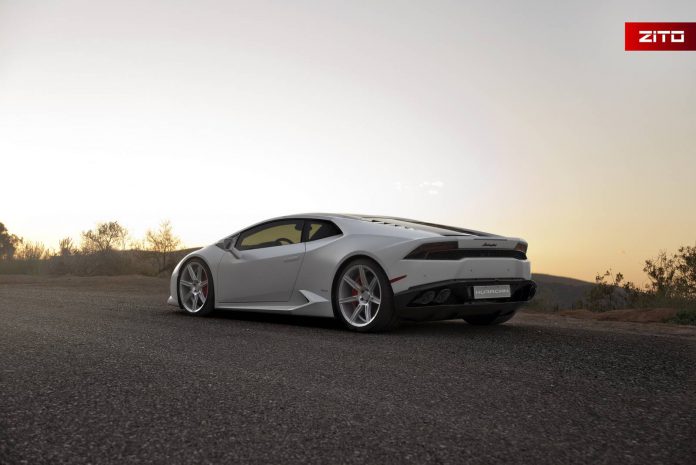 The Zito ZS07 wheels, finished in Anodized Silver, provide a stunning contrast to the Biano Novus exterior of the car. Sized in 20×9 in the front and 20×12 in the rear, these particular set of Zito's provide the perfect mixture of aggression, sportiness and style. The stance is completed by a set of high performance tires sized 255/30/20 in the front and 305/30/20 in the rear.
[youtube]https://www.youtube.com/watch?v=M9UKYE7Ijfw[/youtube]
The final modification includes the throaty sound of the installed Akrapovic exhaust. A set up that is sure to turn heads no matter whether the car is sitting still or whailing down the road at full throttle.
Check out the full gallery of the Zito Wheels Huracan below and let us know what you think in the comments below. For more information about Zito wheels and to see about ordering a set for your car you can check out the Zito wheels website here.
Lamborghini Huracan Zito Wheels