The first spy shots of the upcoming 2017 Mercedes-AMG GLC 63 have been released online!
These spy shots were captured as the new AMG-tuned GLC is undergoing initial development testing on the roads near Mercedes' test facility at the Nurburgring. The spy photograpgers who took the photos reported hearing the GLC "roaring with the sound of a V8", which bodes well for performance enthusiasts. The Mercedes-AMG GLC 63 will be the range-topping version of the GLC (save for the potential AMG S version) and will likely be powered by high performance V8, as the shooters of these photos suggested.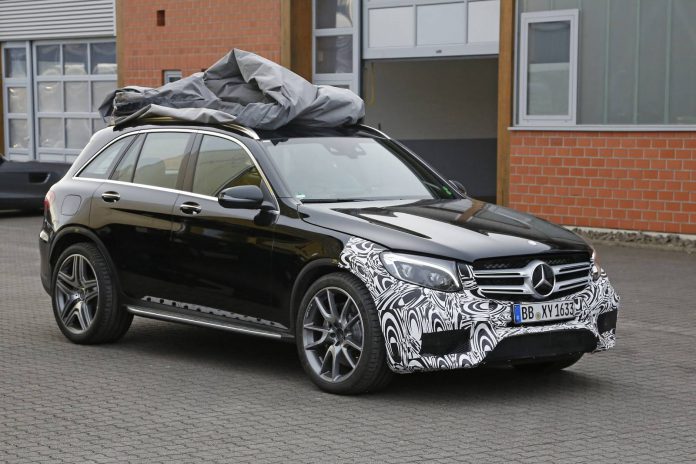 It is likely that the GLC will feature Mercedes' newest V8 engine which currently powers the C63 AMG. The 4.0 liter bi-turbo V8 is currently offered in two configurations by Mercedes. One with 476 hp and a higher performance 510 hp version. Which version will be used in the GLC 63 remains a mystery. If rumors are to be believed, the GLC 63 will also feature a AMG S version that will likely receive the higher output V8. Although none of this has yet to be confirmed or suggested by Mercedes.
The AMG version of the GLC 63 is expected to be released at some point this year, likely in the autumn. Whether or not Mercedes will release an AMG and AMG S model at the same time remains to be seen. Either way, we will be seeing a performance version of the GLC at some point later this year so stay tuned!
2017 Mercedes-AMG GLC 63 Spy Shots